Aesthetician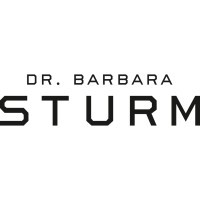 drsturm.com
Dallas, TX, USA
Posted on Wednesday, May 10, 2023
JOB TITLE: Aesthetician
DETAILS: Part-Time, Permanent
LOCATION: Dallas, US
Dr. Barbara Sturm, one of the most sought-after aesthetic doctors in the world, drew on two decades of anti-inflammatory research and practice to create her high performance, ingredient science-focused skincare regimens. Her unique products have achieved cult status with skincare devotees worldwide, and her philosophy of healing the skin has challenged both aggressive approaches and the conventional wisdom.
Dr. Sturm has built more than a brand—she has built a lifestyle based on bettering oneself through education and self-care, focusing on your own beliefs and ambition and taking every challenge as an opportunity. Our community and customers are at the core of everything we do and their voices, opinions, and ideas inform each decision we make. Join us and become part of #TeamSturm.
WHAT YOU WILL DO
We are looking for a passionate Aesthetician to deliver exceptional service in the area of skincare, wellness services, and achieve sales targets within our rapidly evolving luxury skincare company.
Providing a tailored, personalised service to our customers in order to achieve excellent service and product sales goals, whilst ensuring each customer has a unique and luxurious experience. You will also be working very closely with the Boutique & Spa team, to perform an outstanding facial experience. If you have a genuine love for luxury skin care, are treatment and sales focused within the beauty industry, this could be the perfect role for you!
A DAY IN THE LIFE OF AN AESTHETICIAN
Examine and analyse client's skin to evaluate skin conditions and provide skin care recommendations.

Confidently offer and conduct consultations and Dr. Sturm facial treatments to all customers including VIP's.

Achieve individual sales goals and contribute to team sales objectives.

Build strong relationships with customers to drive repeat business.

Able to recommend and sell all products.

Participate in and help organise store events, designed to promote brand image and awareness and to maximise sales.

Be a true ambassador of the brand and contribute to a strong culture and environment.
YOUR AREAS OF KNOWLEDGE AND EXPERTISE
Facial therapist experience within the luxury skincare space.

Retail and spa experience, preferably in a customer focused, beauty environment.

Licensed cosmetologist

Advanced knowledge of beauty products.

Ability to provide genuine personalised treatments, as well as recommend and sell products.

Extensive experience of spa policies, use of treatment materials and equipment to ensure a safe and healthy environment for clients.

Proven track record of achieving sales targets.

Confidence and discretion, essential.

Demonstrates professional treatment consultation and application.

Works well within a team, and independently

Ability to work well in a fast-paced, team-oriented setting that requires a high degree of multi-tasking, teamwork and adaptability.

Ability to utilise POS Systems, clientele tools and software.

Able to work flexible hours including early and late shifts, weekends & bank holidays.
Candidates invited to interview will need to demonstrate their right to work in the US.
Only those applicants under consideration will be contacted. Please accept our utmost appreciation for your interest. Dr. Barbara Sturm is an Equal Opportunities Employer. The company is committed to equal employment opportunities regardless of age, sexual orientation, gender, pregnancy, religion, nationality, ethnic origin, disability, medical history, skin colour, marital status, genetic information or parental status. We base all our employment decisions on merit, job requirements and business needs.