Head of Partnerships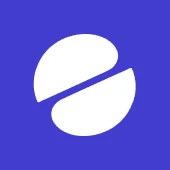 Emotive
Sales & Business Development
Los Angeles, CA, USA · Remote
Posted on Tuesday, September 5, 2023
About the Role and Your Impact:
We're looking for a driven, self-motivated individual to help scale our agency partner program. In this role, you'll wear many hats: it's part account management, part business development, part marketing and part customer support. On all fronts, you'll be playing a key role in helping our business and partner program grow.
You'll be responsible for identifying and screening prospective partners, onboarding and activating new partners, and managing partner relationships to drive new leads and add value to the agency. You'll be the main point of contact for many of the agencies in our program, so you'll act as the first line of interaction for support and marketing inquiries.
You'll also be counted on to educate and support our partners, making sure they know what we do, understand the value Emotive can deliver to their clients, talk about us in a way that's consistent with our brand; and think of us whenever they're advising their customers on how to grow with SMS.
How You Will Contribute:
Bringing new agencies into the program - Whether they're inbound applications into the program, agencies that come in through the sales team, or an agency you proactively seek out, you'll be responsible for selling our agency program and ensuring the agency coming on board is a good fit for Emotive.
Driving new leads from partners - Staying top of mind in key. You'll need to make regular contact with your managed agencies and set up a cadence for reaching out. Work with your partners to identify new leads.
Delivering on the partner benefits - We want to reward our partners for the business they bring.. Identify how to add value to their service and client, evaluate co-marketing opportunities, recognize them for hitting program milestones, and make sure we're rewarding our partners appropriately with rev share and other benefits.
Knowing our partner base - You will be one of the main points of contact for our partners. Get to know them. Understand their business and what makes a really good partner. Track your metrics and know where we stand against your goals.
Staying flexible - This is a growing program that will inevitably evolve over time. You'll be counted on to identify areas of opportunity, try new things, and be willing to take on new and different responsibilities as needed.
The Emotive Story
At Emotive, our vision is an internet that is more human. Since our launch in 2018, Emotive has become the product of choice for over 1,000 eCommerce companies to drive more sales and build more personal relationships with customers.
We're extraordinarily proud of the company we've built. We're a driven, passionate, responsible group that values personal and professional growth equally. We take care of ourselves, our families, our customers, and one another. We believe in sustainable and diverse approaches to work and life, because optimizing for the long-term is the best path to success.
Our company is distributed, with remote team members worldwide and headquarters in Los Angeles. We offer competitive salaries, meaningful equity, and generous benefits. And you get to work on a product people absolutely love!
Benefits
Emotive offers an array of benefits including competitive salaries, unlimited PTO, quarterly mental health days, stock options, health coverage, 401K matching, and remote flexibility.
Diversity & Inclusion at Emotive
Emotive is committed to bringing together individuals from different backgrounds and perspectives. We strive to create an inclusive environment where everyone can thrive, feel a sense of belonging, and do great work together.
We are proud to be an equal opportunity employer open to all qualified applicants regardless of race, color, ancestry, religion, sex, national origin, sexual orientation, age, citizenship, marital status, disability, gender identity or expression, Veteran status, or any other legally protected status.