SMB Account Executive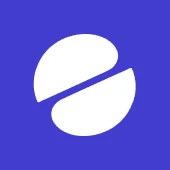 Emotive
Sales & Business Development
Philippines
Posted on Wednesday, October 18, 2023
About This Role:
Do you have a track record of exceeding your quotas selling SaaS products? We are looking for an outgoing Account Associate to help grow Emotive's core client base. Everyday you'll be prospecting new customers, maintaining the relationships you have already built, and playing a key role in driving Emotive's sales initiatives. You'll be working with a wide range of customers. As an early member of our business, this role will play a pivotal part in driving the advancement of the sales organization.
How You Will Contribute:
Develop and deliver customized sales presentations and product demonstrations, by phone and via online demo.

You are accountable for exceeding monthly and quarterly quotas, proactive deal management, forecast accuracy, and driving adoption and usage with customers and prospects in collaboration with internal teams.

Account Executive responsibilities also include developing strong relationships with small business prospects, connecting with key business executives, creating a desire to purchase in a timely manner, and turning the prospects into customers

Driving acquisition of new small business clients through the full sales lifecycle for Emotive

Coordinating closely with our Customer Services team to ensure seamless onboarding and successful start of the customer's trial period.

Maintaining an understanding of the competitive market space and how to effectively position Emotive

Attending industry events and growing Emotive's presence within the market

Drive success of the company's goals and objectives through achieving individual sales quotas
Skills You Will Bring:
You have built your resume selling enterprise software, SaaS, and web services

You are comfortable developing new relationships every day

You have a proven track record of consistently exceeding sales quotas

You have a strong desire to drive progress and grow Emotive's business

You are intimately familiar with the SaaS market and know the right people to connect with

Bonus points if you have experience selling customer support software
The Emotive Story
At Emotive, our vision is an internet that is more human. Since our launch in 2018, Emotive has become the product of choice for over 1,000 eCommerce companies to drive more sales and build more personal relationships with customers.
We're extraordinarily proud of the company we've built. We're a driven, passionate, responsible group that values personal and professional growth equally. We take care of ourselves, our families, our customers, and one another. We believe in sustainable and diverse approaches to work and life, because optimizing for the long-term is the best path to success.
Diversity & Inclusion at Emotive
Emotive is committed to bringing together individuals from different backgrounds and perspectives. We strive to create an inclusive environment where everyone can thrive, feel a sense of belonging, and do great work together.
We are proud to be an equal opportunity employer open to all qualified applicants regardless of race, color, ancestry, religion, sex, national origin, sexual orientation, age, citizenship, marital status, disability, gender identity or expression, Veteran status, or any other legally protected status.