Senior Account Manager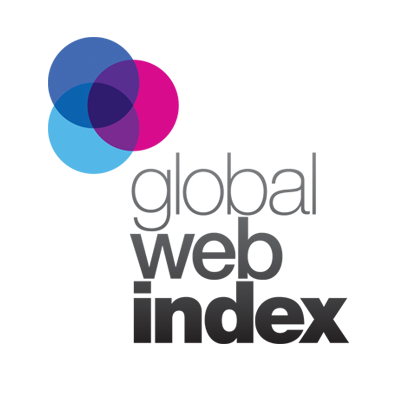 GlobalWebIndex
Sales & Business Development
Singapore
Posted on Thursday, April 13, 2023
We're looking for a senior account manager to join us here at GWI. Not just any senior account manager though. Someone ambitious and genuine, who works best in the midst of a collaborative and forward-thinking team. That's because as a GWIer you'll be immersed in the fast-moving world of data tech. We think big to make an impact, we're not afraid to ask why, and we always show respect. Those values are what got us where we are today, and they're a big part of what we're looking for in you.
About the job
As a key member of the APAC team, you will participate in the formulation and implementation of APAC wide strategies, while also supporting broader global operational initiatives and a key participant in GWI's success story.
Our goal for our clients is to make GWI the go-to research solution for all insight needs. The primary focus of this role is to retain and grow our clients by working with them as well as upselling project work by using your research and commercial knowledge.
What you'll be doing
Work closely with the Head of CX, APAC to expand the client relationships within the region

Regularly lead client conversations and negotiate with key stakeholders

Identify and engage with key target contacts via your network

Help to drive and execute the expansion strategy and build client mappings/perform gap analysis

Project-manage and prepare client presentations by using GWI datasets and deliver tailored pitch and proposals

Stay up to date and track all conversations and opportunities in Salesforce

Keep an eye on key developments and changes within the GWI product eco-system; and have an acute awareness for developments in the digital and media advertising landscape
About you
First things first, as a disruptor in the global market research industry, we haven't come this far without entrepreneurial spirit and a get-up-and-go attitude. So if you think we'll see that in you, then you're already halfway there. Here's the rest of what we'd like you to bring to the table.
Technical
Account Management experience working with top tier clients in the agency, media, platform, advertising or research industry

Understanding of the SaaS revenue model and how to identify growth potentials

Excellent knowledge in consumer research and how current trends change their behaviour

Experience of working with Salesforce or other similar CRM software solutions
Competencies
These are the soft skills you need for the individual to succeed in their role. Ensure you explain why these competencies are needed. You should use these skills to shape your interview conversations. Consider biases and ensure you use inclusive language.
Example: Leadership skills, you'll be responsible for leading, motivating and developing a dynamic team of 5 across the globe!
Love building relationships and communicating with stakeholders, internal and external

Collaborative team player and you enjoy learning and sharing knowledge

Detailed understanding of sales cycle & proven closing capabilities
Our benefits
Great benefits make a big difference. Not just to employees, but to the whole vibe of a business. That's why when you work for us, you'll enjoy a full spectrum of generous perks, rewards and office benefits.
Competitive salary and discretionary bonus

25 days annual leave (prorated)

Flexitime and a great work-life balance (don't just take our word, check out

Glassdoor

)

Medical and Dental Plan

Allocated shares according to GWI's share scheme

A genuine commitment to mental and physical health, with a range of content, tools and perks to help you look after your wellbeing

LinkedIn Learning and ongoing Learning and Development opportunities

A range of discounts and freebies

Commit a working day to charity each year

Early finishes on a Friday

Regular social activities, including free online yoga and team outings
Who we are
GWI was founded with the knowledge that understanding your audience is really important for business. When you know who you're speaking to and why, you can create content and campaigns that stand out to the people that matter.
Through our global online survey, we gather data on the behaviour and perceptions of consumers across the world. This provides businesses with deep, actionable insights on their audience, revealed from data they trust.
It's been going well, too. Since launching in 2009, we've become one of the UK's fastest growing target audience companies. We're not about to stop growing any time soon. As a business, we're on a mission to re-engineer data-driven marketing, and we're on the lookout for talented people to join us.
Diversity & Inclusion
Imagine if our data came from just one kind of person. We'd get a very nuanced view of the world. And we definitely wouldn't have got off the ground as a business.
Although things certainly aren't perfect, we live in a society where differences are increasingly celebrated – so we'd expect nothing else from our teams. In fact, the GWI office is as diverse as our global data, it's really important to us that it stays that way. This is a place to feel at home, express yourself freely and make your mark.
#li-hybrid