Senior Product Designer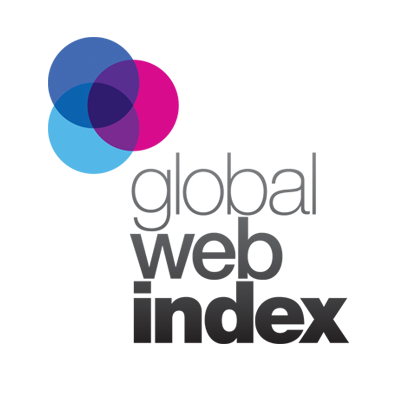 GlobalWebIndex
Product, Design
London, UK
Posted on Friday, May 12, 2023
We're looking for a senior product designer to join us here at GWI. Not just any senior product designer though. Someone ambitious and genuine, who works best in the midst of a collaborative and forward-thinking team. That's because as a GWIer you'll be immersed in the fast-moving world of data tech. We think big to make an impact, we're not afraid to ask why, and we always show respect. Those values are what got us where we are today, and they're a big part of what we're looking for in you.
About the job
At GWI we are looking for a talented Senior Product Designer to join our in-house studio. Someone who has designed amazing user experiences for websites and platforms across multiple devices. This role is perfect for someone looking to step into a senior level role and gain some mentoring experience.
What you'll be doing
Your primary focus will be to create functional UX and UI design for our data community, Connections. In Connections we connect GWI Data and insights to customer workflows; when and where they want them. Some workflows you will work on include: complex export creation, data fusions, and ad platform integrations.

Typical projects include end-to-end flows, sketches, wireframes, prototyping, visual design and QA.

Through qual/quant data available (from user research and analytics tools), you'll understand our user's needs, tasks, and goals and translate them into creative and functional experiences. You will evolve concepts to the relevant level of fidelity, from prototypes to final mock-ups.

We have a fully functional User Research guild that helps and provides coaching so you may partner with user researchers to deliver UR or support your team by stepping in and being more hands on with user research yourself (depending on work need and your experience and interests). We all know in agile teams user research is a team sport.

Be prepared to

work with small multi-disciplinary teams. You'll partner closely with product managers, engineers, user researchers and data scientists to oversee the user experience of a product from conception until launch.

You appreciate beautiful design and know when pixels are out of place. Ability to create interactive prototypes, showing knowledge of composition, colour and interaction design principles.

Be autonomous. You'll take full ownership of your work, and take responsibility for every last detail, every step of the way.

Iterate on your solutions, not be afraid to fail, be comfortable with working on design experiments and beta releases.
About you
First things first, as a disruptor in the global market research industry, we haven't come this far without entrepreneurial spirit and a get-up-and-go attitude. So if you think we'll see that in you, then you're already halfway there. Here's the rest of what we'd like you to bring to the table.
Technical
You'll be an expert in UX/UI and user-centered design methods and techniques. You will have an excellent understanding of usability and accessibility best practices and need a proven track record in producing successful user experience design for large sites or SaaS platforms.

An ability to collect and interpret both qual and quant feedback would be a bonus.

You'll have a passion for understanding user needs. Using the insights to incrementally deliver value for our users.

Excellent working knowledge of Figma, Figjam and Jira.

It would be a bonus if you have skills would be in animation and interaction design. As well as experience with UX strategy and understanding of market research and ad platform targeting.
Competencies
Exceptional leadership and communication skills with the ability to influence others and advocate for design at all levels.

You love developing and growing people through mentoring or managing designers.

You are a collaborator and self-starter who champions the importance of the relationship between design, engineering, data, and product.

You enjoy working with others to establish and maintain collaborative relationships, you value all feedback and you're always eager to learn.

You can make well-formed design decisions based on research, data and insights.

You're bursting at the seams with ideas and obsessed with design.

You are proactive and have a self-motivating nature.
Our benefits
Great benefits make a big difference. Not just to employees, but to the whole vibe of a business. That's why when you work for us, you'll enjoy a full spectrum of generous perks, rewards and office benefits.
Competitive salary and discretionary bonus

25 days annual leave (prorated)

Flexitime and a great work-life balance (don't just take our word, check out

Glassdoor

)

Allocated shares according to GWI's share scheme

A range of discounts and freebies

LinkedIn Learning and ongoing Learning and Development opportunities

Simplyhealth cash plan for everyday healthcare

Auto-enroll pension plan with GWI matching up to 4%

A range of discounts and freebies

Cycle to work scheme and commuter season ticket loan

Commit a working day to charity each year

Early finishes on a Friday

A well-stocked fridge, plenty of snacks (some healthy, some not so healthy)

Regular social activities, including free online yoga and team outings
Who we are
GWI was founded with the knowledge that understanding your audience is really important for business. When you know who you're speaking to and why, you can create content and campaigns that stand out to the people that matter.
Through our global online survey, we gather data on the behaviour and perceptions of consumers across the world. This provides businesses with deep, actionable insights on their audience, revealed from data they trust.
It's been going well, too. Since launching in 2009, we've become one of the UK's fastest growing target audience companies. We're not about to stop growing any time soon. As a business, we're on a mission to re-engineer data-driven marketing, and we're on the lookout for talented people to join us
Diversity & Inclusion
Imagine if our data came from just one kind of person. We'd get a very nuanced view of the world. And we definitely wouldn't have got off the ground as a business.
Although things certainly aren't perfect, we live in a society where differences are increasingly celebrated – so we'd expect nothing else from our teams. In fact, the GWI office is as diverse as our global data, it's really important to us that it stays that way. This is a place to feel at home, express yourself freely and make your mark.
#li-hybrid