Data Analytics Engineer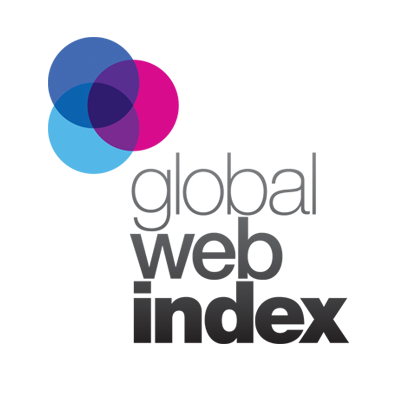 GlobalWebIndex
Data Science
Athens, Greece
Posted on Saturday, May 13, 2023
We're looking for an enthusiastic and passionate (Junior/ Mid) data analyst to join us here at GWI. Not just any data analyst though. Someone ambitious and genuine, who works best in the midst of a collaborative and forward-thinking team. That's because as a GWIer you'll be immersed in the fast-moving world of data tech. We think big to make an impact, we're not afraid to ask why, and we always show respect. Those values are what got us where we are today, and they're a big part of what we're looking for in you.
About the job
Our Data Science department at GWI is committed to maintaining the highest quality in our survey data and to helping our customers arrive at the insights they need to understand their audiences. We, the Data Team, are supporting the business at every level as data is at the very core of what we do. We are actively engaged throughout the entire data life cycle including data cleaning, data processing, data validation, designing and automating data workflows, automating data testing and investigating unexpected findings.
We are at a very exciting junction where we are experimenting with cloud computing technologies as we want to shift towards full ownership of our own Data Platform. We are a diverse team with different backgrounds spread across two locations, Athens and London, and growing rapidly.
What you'll be doing
The role will involve a range of different tasks from transforming and loading datasets to GWI platform, investigating and resolving data discrepancies, working with various stakeholders on the creation and automation of processes and reports, as well as expanding the capabilities of our internal tools.
You'll also be contributing to developing our Data Platform, which ingests and augments consumer survey data from around the world. You will be utilising key GCP components and functionalities, combined with dbt workflows, in order to build well-tested processing pipelines that transform our raw datasets into formats appropriate for our GWI products.
You will report to one of the Team Leads of the Data Team and work closely with the Directors of Data, Engineering and Product on long-term initiatives.
Main responsibilities
Maintain and expand ETL/ELT pipelines for all our datasets

Collaborate with our Research, Engineering and Product Development teams to design and enhance our bespoke tools

Ability to work independently on projects by engaging with various internal teams, and meeting tight deadlines

Demonstrate a high level of attention to detail and design measures to ensure Data Quality

Actively participate in refactoring of our codebase and propose new ideas on task automation

General problem solving abilities, able to synthesise information and communicate it clearly to both technical and non-technical audiences
About you
First things first, as a disruptor in the global market research industry, we haven't come this far without entrepreneurial spirit and a get-up-and-go attitude. So if you think we'll see that in you, then you're already halfway there. Here's the rest of what we'd like you to bring to the table.
The essentials
Suitable educational qualifications in mathematical / computational / statistical sciences or equivalent

Demonstrable experience using Python and SQL in manipulating and transforming data

A passion for data quality, good documentation and attention to detail

Team mentality and a strong desire to collaborate and share ideas

A growth mindset and a thirst for learning

An aptitude to thrive in a diverse environment
Nice to have
Basic experience with automated ETL/ELT pipelines, shared script repos and version control

Basic experience with databases and data warehousing

Interest or beginner's experience with GCP and dbt

Basic experience with linux os and working from the terminal

Basic experience with market research and survey analysis

Working knowledge of agile delivery tools such as Jira
Competencies
Gain a strong understanding of the business strategy and be able to apply it to your own projects

Escalate any problems with delivery to senior leaders in a timely fashion, in order to ensure all projects are appropriately resourced and managed

Enjoy working as part of a team, enjoy collaborating and spearhead open and honest communication

You really enjoy working with others to establish and maintain collaborative relationships, you value all feedback and you're always eager to learn
Our benefits
Great benefits make a big difference. Not just to employees, but to the whole vibe of a business. That's why when you work for us, you'll enjoy a full spectrum of generous perks, rewards and office benefits.
Competitive salary and performance-based bonus
Generous training budget, including a fully paid international conference each year
25 days holiday and Christmas office closure days on top
Allocated shares according to GWI's share scheme
A range of discounts and freebies
A genuine commitment to mental and physical health, with a range of content, tools and perks to help you look after your wellbeing
LinkedIn Learning and ongoing Learning and Development opportunities
Enhanced primary caregiver and co-caregiver's benefits
Flexitime and a great work-life balance
Private health insurance plan
Referral bonus scheme
Mobile phone contract
Early finishes on Fridays
A well-stocked fridge and plenty of snacks (some healthy, some not so healthy)
Restaurant Ticket card option
Commit a working day to charity each year
Social activities and team outings
Who we are
GWI was founded with the knowledge that understanding your audience is really important for business. When you know who you're speaking to and why, you can create content and campaigns that stand out to the people that matter.
Through our global online survey, we gather data on the behaviour and perceptions of consumers across the world. This provides businesses with deep, actionable insights on their audience, revealed from data they trust.
It's been going well, too. Since launching in 2009, we've become one of the UK's fastest growing target audience companies. We're not about to stop growing any time soon. As a business, we're on a mission to re-engineer data-driven marketing, and we're on the lookout for talented people to join us.
Diversity & Inclusion
Imagine if our data came from just one kind of person. We'd get a very nuanced view of the world. And we definitely wouldn't have got off the ground as a business.
We're so lucky to live in a society where differences are celebrated – so we'd expect nothing else from our teams. In fact, the GWI office is as diverse as our global data, and it's really important to us that it stays that way. This is a place to feel at home, express yourself freely and make your mark.
#li-hybrid