Product Analyst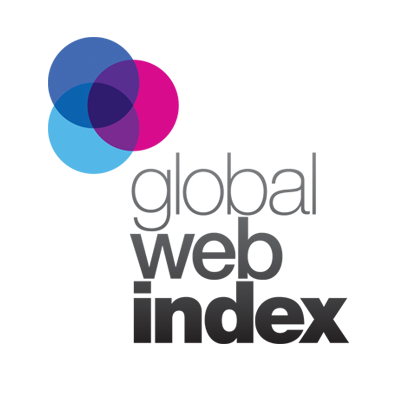 GlobalWebIndex
IT, Product
Athens, Greece
Posted on Friday, May 26, 2023
We're looking for a product analyst to join us here at GWI. Not just any product analyst though. Someone ambitious and genuine, who works best in the midst of a collaborative and forward-thinking team. That's because as a GWIer you'll be immersed in the fast-moving world of data tech. We think big to make an impact, we're not afraid to ask why, and we always show respect. Those values are what got us where we are today, and they're a big part of what we're looking for in you.
About the job
GWI's Product Operations team's mission is to help Product, User Research and Design teams do their best work, with the right tools, data and insights. We help define, communicate, support and improve important cross-functional operations, freeing up time and resources for product management to focus on building the right products at the right time.
A key team member, the Product Analyst plays an important role in the product management organisation. We're looking for someone passionate about data storytelling to help us make better decisions and solve more problems faster. Whether it's helping to evaluate the next best opportunity with product managers, identifying patterns and anomalies to help define key areas of improvement, or measuring the performance of our cool new features, it's a position that is all about finding and surfacing value to fuel our product development process.
Ideally, you will have a data analysis background but you also have a flair for communicating important data to key stakeholders in an engaging way. You should have worked with digital/SaaS products and the digital customer journey before, and if you have experience with project management, that's also a plus.
What you'll be doing
Helping to define and measure metrics for the product development teams, always starting with what are the most important questions data needs to answer

Providing exploratory analytics to given briefs identifying trends, points of failure, areas of success and anomalies to help define key areas of improvement and providing insights and suggestions based on results

Deliver user-friendly reports that support self-serve performance analysis (e.g. flow metrics) & decision making in our product team

Support our data-driven product development and deepen our understanding of user behaviour by drawing insights from a variety of data sources (including product utilisation, NPS, support tickets etc.)

Present important insights to the Product Operations and Product Leadership Team, as well as other departments

Evangelise the importance of data-driven product development and contribute to the development of data literacy in the Product and Technology organisation
About you
First things first, as a disruptor in the global market research industry, we haven't come this far without entrepreneurial spirit and a get-up-and-go attitude. So if you think we'll see that in you, then you're already halfway there. Here's the rest of what we'd like you to bring to the table.
Technical
Comfortable with product usage metrics and insight generation from different data sources for digital customer journeys

Knowledge of common SaaS product and business performance metrics and flow metrics

Experience with cohorting and root cause analysis to make recommendations

Experience working with product analytics tools. Any one of Mixpanel, Amplitude, Pendo, Heap or Hotjar is good.

Some SQL experience (ELT/data transformation experience a bonus)

Experience with data analysis and visualisation tools (Tableau preferred)

Comfortable pushing changes to existing processes and data models
Competencies
Experience in a similar product/data analytical role

High degree of ownership and accountability

Good stakeholder management skills

Good presentation and data storytelling skills

Curious about product-led growth and the role data plays in unlocking it

Enjoy working as part of a team, collaborating and leading open and honest communication

Experience working in B2B Tech/SaaS or Scale Up would be beneficial

Fluency in English
Our benefits
Great benefits make a big difference. Not just to employees, but to the whole vibe of a business. That's why when you work for us, you'll enjoy a full spectrum of generous perks.
Competitive salary and performance-based bonus

Generous training budget, including a fully paid international conference each year [Only on Engineering, DS, BI roles]

25 days holiday and Christmas office closure days on top

Allocated shares according to GWI's share scheme

A range of discounts and freebies

LinkedIn Learning and ongoing Learning and Development opportunities

Enhanced primary caregiver and co-caregiver's benefits

Flexitime and a great work-life balance

Private health insurance plan

Referral bonus scheme

Mobile phone contract

Early finishes on Fridays

A well-stocked fridge and plenty of snacks (some healthy, some not so healthy)

Restaurant Ticket card option

Commit a working day to charity each year

Social activities and team outings
Who we are
GWI was founded with the knowledge that understanding your audience is really important for business. When you know who you're speaking to and why, you can create content and campaigns that stand out to the people that matter. Through our global online survey, we gather data on the behaviour and perceptions of consumers across the world. This provides businesses with deep, actionable insights on their audience, revealed from data they trust.
It's been going well, too. Since launching in 2009, we've become one of the UK's fastest growing target audience companies. We're not about to stop growing any time soon. As a business, we're on a mission to re-engineer data-driven marketing, and we're on the lookout for talented people to join us.
Diversity & Inclusion
Imagine if our data came from just one kind of person. We'd get a very nuanced view of the world. And we definitely wouldn't have got off the ground as a business.
Although things certainly aren't perfect, we live in a society where differences are increasingly celebrated – so we'd expect nothing else from our teams. In fact, the GWI office is as diverse as our global data, it's really important to us that it stays that way. This is a place to feel at home, express yourself freely and make your mark.
#li-hybrid