Jr. Advertiser Analyst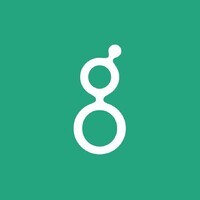 Greenhouse Software
Employment Types:
Full-time
Locations:
New York, NY, USA
At Cardlytics (NASDAQ: CDLX), we created an industry…. but we are just getting started. From idea inception at a kitchen table in Atlanta to now publicly traded on NASDAQ with offices around the world, we are proud of the work we've accomplished and are looking for more smart and creative minds to join us on our mission.
By using data for good, we connect brands with real people through their banks' digital channels (think: online and mobile apps). And when we make these connections, everyone wins - brands drive more sales, banks drive more loyalty, and people receive more cash back. It's that simple.
So how exactly does it work?
Through our partnerships with financial services companies like Chase, Bank of America, Wells Fargo, and Venmo, we have insights into one out of every two card swipes in the U.S.. This equates to roughly $3.1 trillion in annual purchase spend from more than 161 million bank customers.
Respecting this complete view of the consumer, we can create mutually beneficial relationships between those consumers and their favorite brands and financial services partners. These are relationships that otherwise would not have happened without our help. It's our advanced targeting that drives advertising performance - because performance matters, and it's our superpower.
Are you ready to become a shareholder and join a team filled with creatives and data scientists, consultants and artists, to help redefine marketing?
About the Role
Data analysts at Cardlytics wear many hats, responsibilities ranging from teaching the largest banking partners about their customers, financial modeling and forecasting of merchant spend, to analyzing marketing spend and campaign performance. Regardless of the team, you will go beyond basic statistics to provide actionable, whole wallet customer insights to a range of industry leading clients. You will partner with your manager and internal teams to derive meaning and shape business strategies based on our secure first-party data. You will work with your team directly consulting with key clients and the Client Success teams to present findings, build marketing strategies, and identify opportunities for insights. The ideal candidate will be someone who enjoys mining purchase data to understand customer spending habits, competitive landscapes, and customer journeys.
We are hiring analysts across our advertiser, bank and performance analytics teams. Ideal candidates are comfortable in their skills to mine data from a large relational database, but also have a natural curiosity to go beyond the data to understand "why."
You will:
Work with large data sets in a fast-paced environment, using R, SQL, and other statistical and data visualization tools to build custom analyses to answer client questions and influence and optimize targeted marketing campaigns
Demonstrate an understanding of the Cardlytics' data environment and how to find, comprehend, and explain data which characterizes a clients' customer journey
Contribute to the broader company data culture through sharing learnings and best practices
Create new standard, repeatable, and well-documented code for your new analyses which can be leveraged throughout the broader teams
Monitor campaign performance to ensure that the network is performing at full potential
Work with cutting edge data and statistical software to assist in projects such as forecasting, design and measure statistically valid tests, cluster analyses, and behavioral segmentations
Partner with other internal analytics teams to provide context on forecasting estimates
Manage quality control of all deliverables to ensure high standards of accuracy
Manage and balance the prioritization of large-scope projects with short-term ad hoc requests
Creatively develop ways to automate and streamline processes.
You are:
An out of the box thinker ready to join a strong and high performing team, with working knowledge in relational databases and SQL coding
Maintain a working knowledge of best statistical practices and are eager to implement them
Curious and always go beyond what is happening to discover why
Detail oriented with the ability to hit deadlines
Able to maintain standard deliverables while growing your skillset and developing new projects and analyses
You have experience in:
Bachelor's degree in Statistics, Engineering, Mathematics, Decision Sciences, Econometrics, Data Science or similar, quantitative field (Graduate degree a plus)
Prior experience in an Analyst role a plus
Proficiency in SQL is required; R, Python, or Tableau experience is a plus