Jr. Technical Designer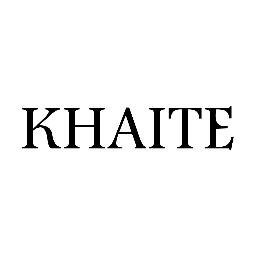 Khaite
IT, Design
New York, NY, USA
Posted on Wednesday, September 6, 2023
Company Overview:
Khaite is a leading fashion brand based in New York City, known for its modern and luxurious designs. With a commitment to craftsmanship and attention to detail, we create high-quality clothing and accessories that celebrate individuality and empower our customers to express their unique style. As we continue to expand and innovate, we are seeking a talented Jr. Technical Designer to join our dynamic team.
Role Overview:
The Jr. Technical Designer at Khaite plays a crucial role in translating creative designs into production-ready garments. As a Technical Designer, you will collaborate closely with the design, production, and development teams to ensure that our products meet the highest standards of fit, quality, and construction. You will be responsible for creating accurate and detailed technical packages, conducting fittings, and providing guidance to manufacturers and patternmakers throughout the product development process. The ideal candidate will have a strong background in fit, garment construction, pattern making, and grading.
Key Responsibilities:
Develop and execute technical specifications and construction details for new designs, ensuring they align with the brand's aesthetic and quality standards.
Create and maintain accurate and detailed technical packages, including measurement charts, grading information, and construction notes.
Participate on fittings on live models or dress forms, evaluating the fit, balance, and overall appearance of the garments.
Identify and resolve fit and construction issues, communicating necessary adjustments to patternmakers, sample sewers, and manufacturers.
Collaborate with cross-functional teams, including design, production, and development, to ensure smooth workflow and timely completion of projects.
Research and stay up to date with industry trends, techniques, and technologies related to technical design and garment construction.
Build and maintain strong relationships with manufacturers, providing clear communication and guidance on technical aspects of production.
Follow up with sample resubmits.
Track workload, meetings, and global milestones and deadlines.
Respond to departmental correspondence on a daily basis.
Proven ability to work in a fast-paced environment and meet deadlines.
Strong team player.
Qualifications and Experience:
Bachelor's degree in Fashion Design, Apparel Engineering, or a related field.
Minimum 5 years of experience as a Technical Designer in the fashion industry, preferably within a high-end or luxury fashion brand.
Proficient technical knowledge of garment construction, patternmaking, and fit evaluation.
Proficiency in using industry-standard software such as Adobe Illustrator, Photoshop, and Microsoft Excel.
Proficient in PLM or RLM is a plus
Excellent understanding of grading principles, sizing standards, and manufacturing processes.
Ability to interpret design concepts and translate them into accurate technical specifications.
Exceptional attention to detail and organizational skills.
Strong problem-solving and decision-making abilities.
Excellent verbal and written communication skills, with the ability to effectively communicate technical information to cross-functional teams.
Experience working with overseas manufacturers is a plus.
The base compensation for this position ranges from $70,000-$80,000. The rate of pay offered will be dependent upon candidates' relevant skills and experience.
KHAITE is an equal opportunity employer. We want to offer an inclusive environment of mutual respect where we welcome diversity and all our employees feel included, developed, and heard. We do not discriminate on the basis of any protected attribute, including race, religion, color, national origin, gender, sexual orientation, gender identity, gender expression, age, marital or veteran status, pregnancy or disability, or any other basis protected under applicable law. KHAITE recruits and recognizes all types of talent and singularities.
Note: This job description does not list all duties of the job. Employees may be asked by management to perform other duties. The employer has the right to revise this job description at any time.