Financial Analyst, Sales and Inventory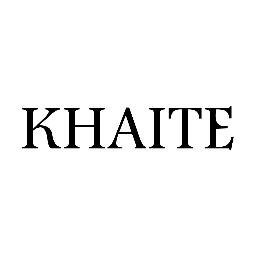 Khaite
IT, Accounting & Finance, Sales & Business Development
New York, NY, USA
Posted on Tuesday, September 12, 2023
Company Overview:
Khaite is a leading fashion brand based in New York City, known for its modern and luxurious designs. With a commitment to craftsmanship and attention to detail, we create high-quality clothing and accessories that celebrate individuality and empower our customers to express their unique style.
This position will be based out of our NYC with a hybrid in office/wfh schedule.
Responsibilities
Develop inventory reports for top management and company channels/departments. Perform cost controls by reviewing inventory reports for accuracy.
Partner with Sales channels to improve inventory maintenance and accuracy.
Work closely with Store Operations on implementing inventory maintenance policies and procedure and assist on any inventory related matter.
Analyze and forecast demands for inventory, inventory usage, and inventory requirement in cash flow planning and underlay the inventory plan.
Develop and implement inventory control systems such as cycle counts, forecasting, and perpetual inventory systems.
Monitor inventory transfer activities and report to management.
Develop and supervise new inventory control functions for the company.
Review sales and sales trends and provide recommendations to management.
Collect sales data for review and analysis.
Study past sales data to determine trends in productivity.
Monitor company sales budget and forecast and make recommendations to management.
Create sales evaluation reports based on collected data. Develop methods and strategies for assessing large amounts of data.
Perform other duties as outlined by management.
Requirements And Skills:
Degree in Business Administration or the equivalent
Proficiency in accounting, and the ability to help on accounting functions.
Excellent written, verbal and interpersonal communication skills.
Comfortable interacting with staff at all levels of the business.
Highly organized, detail oriented, with ability to prioritize tasks.
Proven experience investigating and analyzing data.
Proven ability to develop and maintain Sales and inventory plans.
Possesses strong problem-solving skills.
Communicates clearly and effectively.
Enthusiasm and involvement in improving business processes.
Ability to stay focused on tasks and meet deadlines.
Ability to get along with people.
Computer savvy and strong knowledge of Microsoft office, especially excel.
Ability to work without supervision.
The base compensation for this position ranges from $75-85k. The rate of pay offered will be dependent upon the candidates' relevant skills and experience. Other benefits include hybrid office set up, employee discounts, vacation, personal and sick time off according to company policy, 401k plan available, medical, dental & vision plans offered + FSA, commuter benefits, etc.
KHAITE is an equal opportunity employer. We want to offer an inclusive environment of mutual respect where we welcome diversity and all our employees feel included, developed, and heard. We do not discriminate on the basis of any protected attribute, including race, religion, color, national origin, gender, sexual orientation, gender identity, gender expression, age, marital or veteran status, pregnancy or disability, or any other basis protected under applicable law. KHAITE recruits and recognizes all types of talent and singularities.
Note: This job description does not list all duties of the job. Employees may be asked by management to perform other duties. The employer has the right to revise this job description at any time.