Stock Manager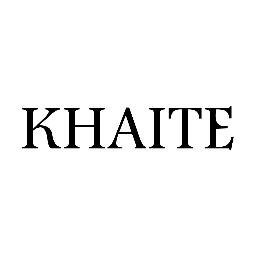 Khaite
New York, NY, USA
Posted on Tuesday, September 12, 2023
Company Overview:
Khaite is a leading fashion brand based in New York City, known for its modern and luxurious designs. With a commitment to craftsmanship and attention to detail, we create high-quality clothing and accessories that celebrate individuality and empower our customers to express their unique style. As we continue to expand and innovate, we are seeking a talented Jr. Technical Designer to join our dynamic team.
Objective
As Stock Manager, you will drive and support BOH responsibilities in order to ensure a high level of efficiency and effectiveness is achieved by the stock team as well as operational systems that the sales team leverages on a daily basis. You will function as a leader within the business.
You will ensure the client experience comes first and that operational processes are built and executed with client service in mind.
You will build and support all processes, implementation, and compliance with legal, regulatory and internal requirements.
You will also guarantee the right omnichannel strategy deployment in store.
This position will be based out of our SoHo retail location in NYC.
Essential Duties & Responsibilities
Client and Service Excellence
Build BOH systems that streamline process to allow FOH team to assist clients efficiently and effectively
Work with stock team to ensure stock room is optimized to drive sales
Partner with store leader to help drive consistent incremental business through stylist program
Ensure all necessary supplies remain in stock and in filled throughout the store
Perform as a team-player and leader, participate in all activities contributing to the overall objectives of the store
Drive order, consignment, and reserve process, ensuring the team is maintaining the standard set.
Ensure inventory is accurately reconciled daily
Operational Excellence
Help to drive and support Omnichannel business through fulfillment, proactive planning and actionable solutions
Ensure store is following all processes needed to remain audit ready and taking care of daily/weekly/monthly processes needed to meet company audit compliance
Own and update all BOH operational communication boards in order to reflect current information
Work hand in hand with the FOH team in order to meet operational excellence standards for Flagship Store
Streamline Repair process in BOH, ensuring a daily and weekly process is created and implemented
Lead BOH in organization of inventory tasks, including but not limited to cycle counts, consolidations and product reception
Attend monthly regional operations calls
Ensure negatives on hand do not occur in store through partnership with FOH team and when/if they do, work to have them solved and cleared within 24 hours
Achieve and maintain monthly cycle count accuracy goals
Meet company shrink goals of net sales
The Ideal Candidate is:
Action oriented; drive for results
Social perceptiveness
Problem-solver
Strong verbal and written communication skills
Skills & Requirements:
Previous Retail Operations experience directly supervising 2 or more people
Previous experience managing inventory and delivering results
Strong Computer skills(particularly in Excel) and use of technology
Comfortable working with and speaking with people at all levels of the business
Ability to work a flexible schedule based on business needs which includes, evenings, weekends and holidays
The base compensation for this position ranges from $60-64k annual. The rate of pay offered will be dependent upon candidates' relevant skills and experience.
KHAITE is an equal opportunity employer. We want to offer an inclusive environment of mutual respect where we welcome diversity and all our employees feel included, developed, and heard. We do not discriminate on the basis of any protected attribute, including race, religion, color, national origin, gender, sexual orientation, gender identity, gender expression, age, marital or veteran status, pregnancy or disability, or any other basis protected under applicable law. KHAITE recruits and recognizes all types of talent and singularities.
Note: This job description does not list all duties of the job. Employees may be asked by management to perform other duties. The employer has the right to revise this job description at any time.