Department Manager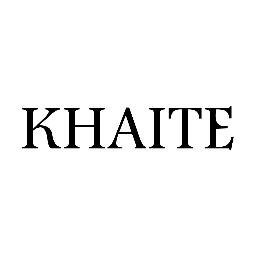 Khaite
Administration
New York, NY, USA
Posted on Monday, November 20, 2023
Company Overview:
KHAITE is a leading fashion brand based in New York City, known for its modern and luxurious designs. With a commitment to craftsmanship and attention to detail, we create high-quality clothing and accessories that celebrate individuality and empower our customers to express their unique style.
The Department Manager will have overall daily oversight of sales, staff, merchandise, and customer experience. They will assist in achieving sales objectives by maintaining and achieving high operational and merchandising standards and goals, and by building highly motivated teams and developing associates to the next level.
Job Responsibilities:
Sales:
Meet sales goals set forth by the Corporate Merchandising and SVP, Direct
Manage and motivate sales team to provide the highest level of customer service to achieve maximum sales results.
Manage the use of all client relationship resources (training tools, client books, etc.) to provide personal assistance to customers
Manage and motivate the level of floor supervision to achieve maximum sales results
Develop events/incentives that will continue to grow customer base, with particular emphasis placed on building local market
Customer Service:
Maintain the highest degree of customer service every day
Assist sales associates with various customer service issues
Empower associates to make decisions in the best interest of providing good customer service by serving as a proactive mentor and problem solver
Ensure positive results on Mystery Shop Scores (yet to come)
Operations:
Effective utilization of POS system and its inventory management functions
Partner with logistics and product team to insure appropriate assortment
Provide monthly qualitative and quantitative business reports as stipulated by the Corporate Team
Maintain good communication with members of corporate office, mall office, repair facility and other stores
Administer follow-up and paperwork in an accurate and timely fashion
It is the obligation of the Department Manager to be fully trained in current POS systems and to ensure that the staff is proficient as well.
Meet inventory accuracy and shrink requirements
The Department Manager should be proficient in the general software that is used by the company (Word, Excel, etc.), and request necessary training for self and select staff members
Perform other projects, as assigned
RTW Visuals:
Partner with the Visual Manager to manage all aspects of the department merchandising standards
Determine metro customer profile allowing appropriate reaction to individual trends in business
Support the Visual Manager in planning, scheduling and executing an innovative, compelling and well executed visual environment with the express purpose of enhancing the customer's shopping experience.
Review sales frequently, take aggressive action to correct deficiencies and maximize positive sales
Human Resources:
Develop and motivate staff through goal setting and regular individual and department meetings
Involvement in department's succession planning by training and developing support personnel to the best of their abilities and/or the next level
Recruitment of candidates for all levels within the department with qualifications that meet company standards
Supervise personnel and enforce company policies while adhering to proper procedure regarding disciplinary action
Identify and develop growth potential of individual staff members
Identify individual and team training needs. Create and implement regular training to be followed up with a written report to training manager
Exhibit strong interpersonal skills in dealing with staff, peers, supervisors, and the New York corporate office.
Requirements & Experience:
3+ years experience in a leadership retail setting with emphasis on operations, store management or office administration, preferably in a luxury setting.
Computer literate; learn and utilize various software packages
College degree or equivalent.
Excellent written and oral communications skill. Ability to communicate well with all levels of the business.
Computer savvy and ability to work with various computer systems and softwares
Able to mediate and negotiate to resolve conflict, able to motivate and build effective teams.
Working knowledge of foreign languages a plus
The annual base compensation for this position ranges from $95,000-100,000. The rate of pay offered will be dependent upon the candidates' relevant skills and experience. Other benefits include monthly bonus scheme, medical, dental, vision, FSA, commuter benefits, 401k plan.
KHAITE is an equal opportunity employer. We want to offer an inclusive environment of mutual respect where we welcome diversity and all our employees feel included, developed, and heard. We do not discriminate on the basis of any protected attribute, including race, religion, color, national origin, gender, sexual orientation, gender identity, gender expression, age, marital or veteran status, pregnancy or disability, or any other basis protected under applicable law. KHAITE recruits and recognizes all types of talent and singularities.
Note: This job description does not list all duties of the job. Employees may be asked by management to perform other duties. The employer has the right to revise this job description at any time.