Head of Brand Design, North America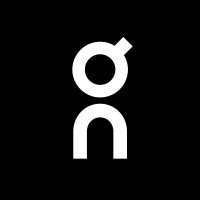 On
Design
Portland, OR, USA
Posted on Friday, April 14, 2023
On is a brand driven by exceptional design. This means we place great importance on how we communicate our brand through our visual language, from photos and video to the in-store experience. We are looking for a Head of Brand Design, North America to support these works on our Global Creative Studio Team. This role will operate from our North America HQ in Portland, OR to support our North America Marketing Team. You will be entrusted to lead, innovate, and land On's Visual Identity and Brand Image spanning all new products, services, & initiatives. You'll work closely with Creative Studio & Marketing leadership to set the visual tone for all North America based Brand Communications, Product Campaigns, & Brand Experiences. Together we will establish the highest level of creative & brand impact.
- Lead our creative team of Art Directors, Graphic Designers, and Creative Producers to elevate On's Visual Identity & Brand Image for North American communities.
- You'll be responsible with end-to-end creative execution of On's Visual Identity via creative positioning, concept development, presentation, pre & post production, and ultimate delivery of all creative assets.
- You'll align all creative needs of North America and establish clear Branding & Image guidelines to ensure On's Visual Identity remains premium & elevated.
- You'll oversee & vet all freelance & external creative resources from brief-in, concepting phase, and final delivery.
- You'll participate with all North America Marketing Leadership calls, off-sites, and workshops to develop clear direction & execution of On's Visual Identity.
- You'll partner with Studio Management and Marketing Ops to deliver a transparent process and on-time delivery of all briefed projects.
- You'll be the go-to resource for On's Global Creative Studio, Brand Experience and Brand Comms Leads in North America – delivering fast actionable feedback and developing best-practices.
- You'll report directly to the Global Head Of Brand Design, and collaborate heavily with the Head of Marketing, North America and the team of North America Marketing Leads.
- You bring 10+ years of Design, Art Direction, and Creative Direction that spans all the consumer touchpoints of Brand Communications, Creative Campaigns, and Brand Experiences.
- You bring 3-4 years (minimum) of Creative Team Leadership with 5 direct reports (if not more). You have experience recruiting, building, and transforming creative teams and the portfolio to show it.
- Your portfolio of work showcases a wide range of visual styles & approaches spanning Photography, Motion, Film, Campaigns, Content, Social, Digital and Physical Experiences.
- Your work is influenced by the style of vibrant cities such as New York, Los Angeles, Berlin, London, Copenhagen or Tokyo.
- You have a knack for turning obstacles into opportunities, and can effectively mentor a growth mindset within your teammates.
- You know and love the creative craft of visual storytelling AKA You know your way around creative direction and have excellent presentation skills pitching & selling-in your team's vision for a campaign, initiative or experience.
We are a global team of Art Directors, Designers, & Creative Producers. Every day we work on making On's Visual Identity even better than the day before. We design our visual communication in the same way our shoes are made: with total attention to detail and focus on function. You're in the right place if you find joy in the craft of creating stories, are tireless in your commitment to "we over me" communication and can see the promise in our mission – to ignite the human spirit through movement.