Orderbook Specialist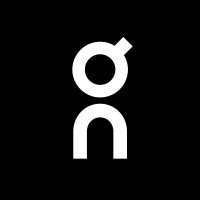 On
Shanghai, China
Posted on Tuesday, July 4, 2023
Orderbook Specialist
At a glance:
We are looking for a driven and hands-on Orderbook Specialist to join our growing Operations Team APAC, based in Shanghai. This role will suit flexible and ambitious professionals willing to develop their business acumen in the core of On's strategic operations.
You will work hand in hand with our warehousing team, providing accurate weekly and monthly warehouse volume expectations. You will be the business expert in all things related to the order release lifecycle in our ERP system, D365. You are highly analytical, can quickly and accurately perform analysis and draw conclusions from results, and can easily work in a dynamic environment with several stakeholders.
You will provide elevated focus and create superior On Time availability and delivery controls for all pre-orders with a strong focus on defined articles at Retail Intro/Launch. Executing all system and communication-related activities, ensuring that critical launch demand via our four APAC Distribution Centers will be fulfilled on time and in full (OTIF).
Your Team:
We, the APAC team, are responsible for developing On across the region APAC. APAC is made up of markets managed by distribution partners as well as Mainland China, Hong Kong, Japan and Oceania, markets that we manage directly with our own teams. As we're combining both to build one region, we're exploring and defining how to work together as we're seeing the business grow - and planning for even more growth in the future. With this said, we're a team that's on the move, enjoying the opportunity to shape and seeing the results of our work everyday. We are focused and data-driven, but are also action-oriented and able to multitask, we are also continuously challenging the status quo and "industry standard".
Your mission:
Owner of the order book for our five APAC markets, Japan, Oceania, Mainland China, Hong Kong, and Korea. Responsible for maintaining an accurate and up-to-date order book, own all needed order adjustments (order release, launch date change, etc.), backorder clean-up, and ad-hoc troubleshooting

Responsible for warehouse volume forecasting, key sparring partner for our local Warehouse Specialists

Provide visibility of launch volumes and ship dates to warehouses

Coordinate order release for strategic product launches considering all business & marketing needs

Work with and support other order fulfillment functions such as inbound planning, warehouse planning, inventory management, and customer fulfillment to drive OTIF delivery

Create visibility of product availability status to Sales, Marketing, and other internal stakeholders

D365 power user and enhancement/efficiency driver

Close collaborator across APAC and global teams to deliver efficient and effective solutions
Your story:
Working experience in a similar role experience in the sports or fashion industry is a plus

Very strong analytical evaluative and problem-solving abilities

Systems and IT literate (MS suite expert, BI tool, and ERP familiarity)

Microsoft Dynamics 365 (+ Sunrise add-on) experience is a big plus.

Fluent in English

Curious and positive self-starter with a "getting things done" attitude

Team player in a matrix organization and flexibility to respond to rapidly changing business priorities while working with multiple stakeholders

Detail-oriented with the ability to zoom out and evaluate business impact

Open to giving and receiving timely feedback helping us all to be lifelong learners.