Store Lead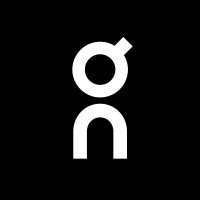 On
Portland, OR, USA
Posted on Thursday, July 27, 2023
In short
This is your opportunity to become a core part of On's Direct-to-Consumer (DTC) Store Retail team in Portland, OR, home to our North America headquarters.
Our Portland Store is the original DTC Store for On and you will have the opportunity to be a part of relocating our current space to a larger location and manage a larger team in the near future. You will be in charge of the store's overall performance and to deliver exceptional customer service every day. You will oversee all store related operations from inventory to IT systems to customer flows, as well as all internal team related responsibilities.
We are currently hiring for a Store Manager at this location. We look forward to connecting with you!
Your Mission:
Continuously embody and communicate On's values and brand philosophy to internal and external customers
Manage schedules for all store associates, collaborate with our talent team on administrative processes (e.g; payroll, onboarding, career progressions, and recruiting)
Act as the in-store troubleshooting expert for On's store systems
Oversee inventory management and processes, including minimizing annual inventory shrink
Support piloting innovative digital solutions in retail environments by working closely with our retail tech and omnichannel team(s)
Execute product strategy and work closely with our sales planning and trade marketing team(s) for assortment selection and visual merchandising
Maintain awareness of market trends in the retail industry and monitor what competitor brands are doing
Create an inclusive workplace culture by treating all employees and customers with respect
Your Story:
High School Diploma; Bachelor's Degree; the combination of experience and education will be considered
3+ years of experience in a retail setting; 2+ years in a management role at a customer-focused, operationally excellent retailer
Background in the Running Industry (preferred but not required)
Ability to confidently lead a team, oversee operations, sell product, and drive financial performance
Inventory management experience
Exceptional organizational skills and aptitude to proactively anticipate future store needs
Ability to read, write, and speak English fluently
Ability to read, write and speak additional language(s) fluently is a strong plus but not a requirement
Entrepreneurial spirit who expects the unexpected
Physical Demands: This position involves constant moving, talking, hearing, reaching, grabbing, climbing stairs, and standing for consecutive hours. It also includes stooping, kneeling, and crouching.
Travel Requirements: Willingness to travel up to 10% of the time; travel percentage will fluctuate based on business needs