Digital Channel Lead (Tmall+JD)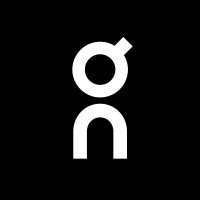 On
Shanghai, China
Posted on Wednesday, August 30, 2023
At a Glance:
We are excited to offer the position of marketplace channel lead to an entrepreneurial member of our growing China team. On is the fasted running brand globally. Our success is based on the exclusive collaboration with the best sports stores and a premium service concept. On wants to inspire runners all over APAC. As a Swiss company On acts faster, is more customized, and more creative than conventional brands.
Your Team:
You will be based in our Shanghai office, but work closely with the digital team in Shanghai/ Zurich. As you might expect from a sports brand with running at its core, the APAC team at On is a fast-paced place to be. You'll be part of the China E-comm team and co-working with a group of highly motivated individuals. The shared goal? Efficient growth at high speed- what else?
Your Mission:
Responsible for Tmall and JD flagship store's business plans, demand plans and daily operation.
Supervise Tmall/JD flagship store's daily operation by leading TP operation team.
Working with digital campaign and acquisition team for regular performance review to ensure a successful product launch support thru platform program like hey box, brand day…
Analyze the sale report and identify key drivers of the business and deliver long-term business goal
Lead the TP team to implement business plan and drive excellence of results.
Establish healthy business relationship with the platforms, knowing how to build a strong foundation of online DTC channel business.
Closely working with the CS team to maintain great online customer experience and delivering our key SLA to ensure consumer satisfaction.
Collaborate with other supporting teams to ensure good performance like, warehouse fulfillment and on-time delivery check.
Build and track performance report and take-aways sharing internally/externally to reach wider alignment and acquire large target audience support.
Your Story:
Minimum 5 years proven experience in ecom and digital
Deep understanding of shopper behavior in digital platform and e-commerce with experience in working with big digital platform (Alibaba, JD)
Excellent communication skills, able to work under pressure.
Good project and time management ability, problem-solving ability and execution.
Skilled data analysis and draw actionable insights for developing innovative customers programs.
Strategic thinking mindset and with strong execution skills.
What we offer:
We offer a dynamic, challenging and sportive environment that has been ranked as the 'fastest growing sports company' of its time. With offices across the globe, we are an international team who is hungry to innovate and build something incredible. We foster an active environment where each individual thrives for excellence and can achieve their full potential. This is where your work matters, you're hands-on and your team members are amongst the very best in their respective disciplines and fields.
If you are driven to bring On to the next level, curious about the opportunity and want to be part of our growing team send us your application, and join the ONiverse!
On is an Equal Opportunity Employer. We are committed to creating a work environment that is fair and inclusive, where all decisions related to recruitment, advancement, and retention are free of discrimination.