Talent Operations EMEA Payroll Specialist - Retail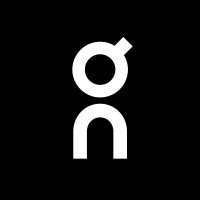 On
Accounting & Finance, People & HR, Operations
London, UK
Posted on Thursday, August 31, 2023
In short
Our Talent (HR) team is heavily expanding to support On's explosive growth and we are looking for an enthusiastic person to join us as Talent Operations Retail Specialist EU.
This role is for someone who has experience in Talent Operations, ideally in a fast-paced, scale-up environment. The role is ideal for someone who enjoys researching new challenges, appreciates a streamlined and
supportive process, and has a passion for innovative solutions.
Your mission
- Manage all day-to-day employee lifecycle operations for our retail stores in EMEA, including payroll and statutory benefits.
- Work with external vendors to ensure the timely and accurate preparation and delivery of bi-monthly payroll and to ensure compliance.
- Expand your scope by supporting the setup of new benefits for our different entities across EMEA, such as health insurance and pension
- Work with different stakeholders on streamlining and optimising the payroll process with focus on retail
- Act as the key point of contact for payroll inquiries for our retail staff and external partners
- Other ad-hoc project support: retail set up in new direct markets, fleet management, health & safety trainings
- Opportunity to take on more responsibilities as we develop into new markets.
- Support on retail specific labor law topics, such as overtime, Sunday work, night shifts etc.
Your story
- 1-2 years of experience in Talent Operations with retail focus or related field
- You speak English fluently – German or French language is a plus
- Knowledge of talent retail processes and familiarity with UK and/or German payroll system and labor law is an more than a plus
- You have worked with HRIS systems before. Workday experience is a plus
- You are highly detail-oriented and precision is your strength
- Working with excel is not new to you and you are confident working with larger datasets.
- You have an entrepreneurial spirit - you enjoy looking for opportunities to improve processes, bring in new ideas, and owning projects from start to finish
Meet the team
Being part of the Talent team at On means doing things differently, we don't do things just because they are what "HR does". We build, grow, enable and empower the team to drive the future of On.
Because this is what matters to us. Because we are On.The Talent Operations team strives to create and deliver a seamless and positive employee experience across the entire employee lifecycle.
What we offer
On is a place that is centered around growth and progress. We offer an environment designed to give people the tools to develop holistically – to stay active, to learn, explore and innovate. Our distinctive approach combines a supportive, team-oriented atmosphere, with access to personal self-care for both physical and mental well-being, so each person is led by purpose.
On is an Equal Opportunity Employer. We are committed to creating a work environment that is fair and inclusive, where all decisions related to recruitment, advancement, and retention are free of discrimination.