Key Accounts Art Director, NA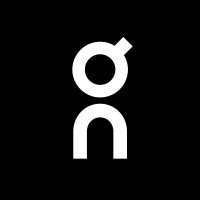 On
Portland, OR, USA
Posted on Wednesday, September 6, 2023
In short
As the Art Director for Key Accounts, you would be setting the creative direction and tone for how the On brand appears in collaboration with our wholesale partners' retail environments. This includes in-store, online and full-funnel marketing campaigns. You will conceptualize and direct photoshoots, film projects, and go to market storytelling that creates best in class moments of excellence and consistently delivers the WOW. In essence, you will be On's creative voice in co-developing a 50/50 point of view between us and our key account partners.

Your mission
- Own the creative direction from start to finish on collaborative projects between On and our key retail partners. This will include pre-production, production and creation of assets from photoshoots, short films, in-store signage, PDP, POS creative tools, and more
- Direct high profile, omni channel initiatives to produce excellent moments of storytelling and elevate the brand to the highest premium standards
- Manage large budgets for the production and creation of all creative assets needed by a dynamic team of world class marketers servicing one of the most creative and fastest growing sportswear brands
- Coordinate with internal stakeholders to completely understand and represent On's point of view in all projects
- Initiate and develop a creative strategy to leverage key moments for the brand in our retailers environment including product launches, SMUs, and retailer exclusive collabs

Your story
- You have 5-7 years of experience in creative direction producing films, brand campaigns, photo shoots, etc
- You have a demonstrated ability to manage multiple stakeholders and drive creative campaigns over the finish line
- You have a background in digital merchandising, PDP, web development and online product storytelling
- You have excellent retail acumen and an ability to work across a variety of retail partners
- You have a strong mind and the ability to both understand On's creative point of view and translate that into the retailers organic environment in order to synthesize a collaborative perspective that is both unique and true to our brand's priorities
- You are genuinely lit up by the creative process and attack each project with excitement and curiosity

Meet the team
We are a global team of Art Directors, Designers, & Creative Producers. Every day we work on making On's Visual Identity even better than the day before. We design our visual communication in the same way our shoes are made: with total attention to detail and focus on function. You're in the right place if you find joy in the craft of creating stories, are tireless in your commitment to "we over me" communication and can see the promise in our mission – to ignite the human spirit through movement.