Lead Store Advisor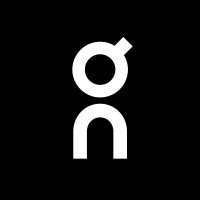 On
London, UK
Posted on Tuesday, October 10, 2023
At a Glance:
This is your opportunity to become a core part of On's Direct-to-Consumer (DTC) team and commence the journey to bring On's London Regent Street Store alive.
As one of the first hires of the Regent Street store team, On will rely on you to deliver exceptional customer service to each and every customer while embodying On's core values and passion for movement. Our Flagship Store is the hallmark of the On brand and at On we are always finding unique ways to deliver a premium product and innovative customer experience with cutting-edge technology.
We are hiring several Lead Store Advisors with a focus on People, Community, Visual Merchandising and Back of House (BoH). These positions are available in full-time at the earliest possibility.
Your Team:
As you might expect from a young consumer brand, the DTC (Direct-to-Consumer) team at On is a fast-paced place to be. Together with your store team and leadership as well as the global DTC Retail team, you will help to revolutionize conventional retail business and deliver the WOW to our customers on a daily basis.
Your Mission:
General:
Continuously lead and communicate through On's values and brand philosophy in team and customer interactions
Lead and provide exceptional customer service by responding to customer inquiries and creating solutions by listening to their needs and improving engagement with our product
Responsible for one area in store (ex; Back of house, Product, Team Experience, Community) and implementing strategy, follow up on execution and drive team involvement for success of this pillar
Foundational cash handling expectations and standardized operating procedures – example; responsible for all cash transactions and opening and closing of tills, point of sale systems etc. Opening and closing store procedures and ensuring loss and prevention standards are followed
Maintain in-depth knowledge of technical product information and follow On's global activities and projects (e.g. sustainability efforts, Athlete stories)
Teach and train the team to ensure excellent standard of all technical product knowledge
Contribute and streamline feedback to continuously improve store processes, customer engagement and team happiness in line with our company culture of radical candor
Maintain the visual standards in the store to deliver a premium experience and optimize sell through strategy
Lead and maintain exceptional stock room strategy and inventory management standards
Back of House:
Ensure physical inventory is synced with digital inventory system for accurate management of products including inbound and outbound transfers
Maintain well-functioning stock room to ensure efficient restocking and destocking to serve customer needs
Main contact for store leadership and IT/Facility Management functions for operational questions around product flows and performance of store systems
Ensure wider store team is trained on back of house procedure and executes to the standard optimized processes
Support smaller maintenance and facility management work to keep store to premium standards and ensure operational functionality
Act as system and IT expert to provide first level trouble shooting for store team (e.g. POS), help testing of IT Systems and support training of store team
Experience with Microsoft Dynamics and / or other ERP (Enterprise Resource Planning system) is appreciated
Visual Merchandising:
Work with Store Leadership and Visual Merchandising team to lead and execute visual guidelines for product presentation and campaign presentation in store
Support in performance reporting of in-store visual merchandising standards and customer feedback
Ensure operational delivery of visual merchandising standards in daily store business and train on knowledge to store team
Maintain in-depth knowledge of product technical information and follow On's global activities and projects (e.g. sustainability efforts, Athlete stories)
Your Story:
3+ year of experience within a retail work environment; +1 year in supervisory role
A background in the Running, Fashion or Sports Industry is preferred but not a must
Strong communication, hospitality and interpersonal skills
Ability to take initiative, learn quickly, and work both independently and as part of a team
Eye for maintaining outstanding store condition and visual merchandising standards
Ability to read, write and speak English fluently. Any other language skill is a strong plus but not a core requirement
Physical demands: This position involves constant moving, talking, hearing, reaching, grabbing, climbing stairs, and standing for consecutive hours. May occasionally involve stooping, kneeling, and crouching.
What we offer:
We offer a dynamic, challenging and sportive environment that has been ranked as the 'fastest growing sports company' of its time. With offices across the globe, we are an international team who is hungry to innovate and build something incredible. We foster an active environment where each individual thrives for excellence and can achieve their full potential. This is where your work matters, you're hands-on and your team members are amongst the very best in their respective disciplines and fields.
If you are driven to bring On to the next level, curious about the opportunity and want to be part of our growing team send us your application, and join the ONiverse!
#LI-MR1
On is an Equal Opportunity Employer. We are committed to creating a work environment that is fair and inclusive, where all decisions related to recruitment, advancement, and retention are free of discrimination.