Customer Service Coach (Account Services)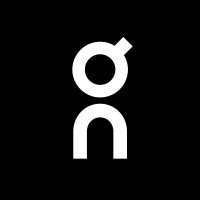 On
Customer Service
Portland, OR, USA
Posted on Thursday, October 12, 2023
At A Glance:
As a Customer Service (we call it Happiness Delivery!) Coach at On, your mission is to build a strong and high-performing workforce in collaboration with our internal team and global partners. Your goal as a Coach is to ensure new hires have a smooth and consistent training journey and continue to be high performers throughout their time with On. Each step along the way, you will aim to WOW new starters and provide the necessary resources for every new Happiness Deliverer to be successful.
Your Team:
You will work with a core team at our North American HQ in Portland, Oregon, interacting regularly with our Happiness Delivery and Account Services teams around the world. Using our learning and development as well as both our ERP and CRM systems, you will be responsible for new hire onboarding as well as continued education for our tenured team members.
Your Mission:
Collaborate closely with the Direct-to-Consumer (DTC) Coaching Lead and Leadership across different regions to facilitate the seamless onboarding of new team members for both our Account Services and DTC teams, ensuring consistent training practices and alignment with global standards.
Create and maintain comprehensive training documentation using our e-learning tools.
Develop and execute effective training plans for various audiences, including new external and internal hires as well as leadership positions.
Elevate the knowledge and skills of our experienced team members by designing and delivering ongoing training sessions focused on enhancing their familiarity with our systems, tools, and best practices.
Plan and lead regular "open" training hours that offer continuous learning opportunities for both Account Services and DTC teams; identify skill gaps and design targeted training programs to address them effectively.
Your Story:
1+ years of experience in leadership, training, quality review, and/or coaching
History of success in coaching, training, or development roles, preferably in a customer service environment
Experience using Microsoft Dynamics or other Data Management tools
Experience using Salesforce or other CRM platform
Proven ability to inspire and motivate individuals at various skill levels. Comfortable leading training sessions and providing constructive feedback
Strong organizational skills with the ability to manage and prioritize multiple tasks and projects simultaneously
Able to work in a dynamic environment and can adapt quickly to changes in priorities and strategies
Exceptional written and verbal communication skills. Able to convey ideas in a clear, concise, and engaging manner
Work hours average 8 hrs/day, 5 days/week between 6am-6pm, Monday-Sunday, and may include at least one weekend work day.