Marketing Automation Specialist - 8 Months FTC (Maternity cover)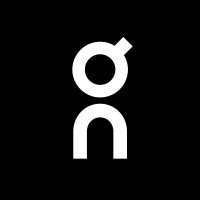 On
Marketing & Communications
Zürich, Switzerland
Posted on Saturday, November 11, 2023
At a Glance:
In this role you will play an important part in On's continued focus on new customer growth and retention. You will assist in managing the full (email & push) customer lifecycle program, help shape and define the overall lifecycle & communication strategy and tailor it to specific audiences and regional differences. You know everything A-Z when it comes to setting up engaging drip campaigns, you worked with transactional and behavioral triggered email on a global scale before and you are familiar with a variety of email marketing applications, tools and features.
The role will be highly operational, customer-centric, and data-driven, with a strong focus on executing strategies that drive growth at a global scale. This role will involve close collaboration with regional counterparts to ensure seamless execution and brand consistency.
Your Team:
As you might expect from a running brand, the E-Commerce team at On is a fast-paced place to be. This team of interdisciplinary all-stars are used to rapid turnaround times and ambitious targets. From engineers to designers, data scientists and digital marketing specialists, this is the team responsible for creating winning digital products and campaigns that run the length of the purchase funnel. The shared goal? Efficient growth at high speed – what else?
Your Mission:
Efficiently manage day-to-day marketing automation tasks, optimize workflows, and drive engagement throughout the customer lifecycle journey from activation to retention across existing channels
Work closely with regional counterparts to coordinate and enable more impactful activations and A/B tests while maintaining a global automations framework
Deep dive into user data and analyze customer behavior to create targeted strategies that drive desired behavior and regional optimisations e.g. through segmentation, personalisation and further optimisation of existing flows
Take on the dual role of overseeing the APAC region and leading the planning, execution, and analysis of email programs across the entire customer lifecycle journey
Apply a strong understanding of new tools and marketing software, and have the desire and ability to create a best in class customer journey, using the right technology and features
Collaborate with different teams and channels to ensure high standards of design & copy, a coherent customer experience and always putting the customer first
Regularly monitor send-outs and email engagement metrics, track global performance to ensure weekly targets are met, and promptly troubleshoot and resolve operational issues
Your Story:
You have 2 years experience in developing email marketing campaigns, customer journeys, and lifecycle marketing programs, ideally in a DTC business
You have a strong desire to innovate and contribute to the success of On and comfortable to work in a fast-paced, high performance environment managing and tracking multiple projects at once
You have exceptional collaboration, communication and relationship-building skills working effectively across functional teams with digital marketers, growth teams, designers, engineers, data scientists and content editors
You're a fast learner and you're happy to step out of your comfort-zone to learn new skills
You can see the bigger picture, but you know it's the fine details that really matter
You have strong coordination and project management skills
You have expert knowledge of database management and proven experience in segmentation and audience targeting, analyzing large sets of user data and the ability to turn findings into meaningful actionable insights
You have a strong understanding of the marketing technology ecosystem and a good grasp of what role each piece of technology plays
You have experience working with Sailthru, Wunderkind, Looker (or similar tools). An interest towards HTML/CSS is considered a plus
What we offer:
We offer a dynamic, challenging and sportive environment that has been ranked as the 'fastest growing sports company' of its time. With offices across the globe, we are an international team who is hungry to innovate and build something incredible. We foster an active environment where each individual thrives for excellence and can achieve their full potential. This is where your work matters, you're hands-on and your team members are amongst the very best in their respective disciplines and fields.
If you are driven to bring On to the next level, curious about the opportunity and want to be part of our growing team send us your application, and join the ONiverse!
On is an Equal Opportunity Employer. We are committed to creating a work environment that is fair and inclusive, where all decisions related to recruitment, advancement, and retention are free of discrimination.