Accounting Manager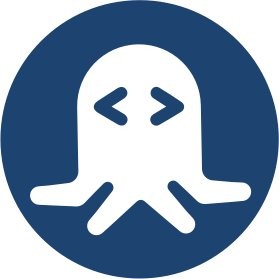 RapidAPI
Accounting & Finance, Sales & Business Development
San Francisco, CA, USA
Posted on Friday, April 7, 2023
Rapid is a team of creators delivering the next-generation API platform built for the modern developer. Our users range from independent developers to the largest companies in the world. We work hard to make it easy for developers to build, use, and share APIs faster while providing enterprise-wide visibility and governance. As a result, entrepreneurs and enterprises can concentrate on creating value and business outcomes.
How do we make this happen? Rapid is the creator of RapidAPI Hub, the world's largest API hub, where more than 4 million developers discover, evaluate and integrate more than 40,000 APIs from leading companies like Twilio, Microsoft and Google and more. Rapid also offers RapidAPI Studio, which provides developers with a single, connected experience to design, develop, test, monitor and publish their APIs. For enterprise organizations, Rapid offers RapidAPI Enterprise Hub, a private, customizable version of the public hub that enables the company's developers, customers, and partners to find, manage, and connect to hundreds of internal APIs, as well as external API subscriptions.
We operate at scale when the opportunity is even greater. We offer you the opportunity to make a difference and empower developers to build modern software through API innovation while doing the most critical work of your career.
Rapid is looking for a Accounting Manager to manage a variety of accounting processes and assist with special accounting projects related to the fast-paced growth of the business. This includes managing various monthly GL close processes, reviewing reconciliations, analytical research, audit requests, tax filings, and general ledger activities. Strong analytical skills are a must. Role may also include various Special Projects which requires communication and collaboration with other teams and or team members. We are currently building out the finance department, so this is an incredible opportunity to join the team during an exciting phase of growth. This role will report directly to the Controller.
YOU WILL
Manage various month-end close processes, including the preparation and review of account reconciliations, journal entries, and accounting workbooks.
Ensure the completeness and accuracy of financial information through the preparation of accrual & deferral journal entries, detailed flux analyses, and review of operating results and statistics.
Responds to internal and external auditor requests for support documentation.
Active involvement in ERP system implementation and assists in resolution of accounting system-related issues.
Application of GAAP, internal accounting procedures and best practices in support of structured financial control environment.
Assist with various tax & reporting requirements/filings.
Proactively identifies issues and assists in optimizing systems, upgrades, and automation of accounting processes.
Effectively assess risk over accounts and areas of responsibility. Apply judgment to ensure that financial integrity of accounting entries, accruals, and account reconciliations are intact, properly supported, and operating effectively.
Performs special projects as assigned by management including design and implementation of internal financial reporting, identifying process improvement opportunities and suggesting/implementing potential solutions.
YOU HAVE
Experience in all aspects of non-technical, practical GAAP accounting
Proficient in Microsoft Excel at an advanced level (uses financial and logical functions; work with multiple worksheets and workbooks; import and export information)
Experienced with ERP systems, preferably NetSuite.
Thrive in a fast-paced environment, and are able to multi-task and establish priorities.
Strong and effective communication, team working, and interpersonal skills.
Work effectively both independently and as part of a team on projects.
Enjoy building relationships with key stakeholders and cross functional teams to better drive change.
Have a strong sense of initiative and the ability to drive projects to completion.
Bachelors degree from accredited college or university in accounting or related field.
Have at least 3 years of experience in a similar role in a business of similar size and complexity, along with a minimum of 2 years working in an auditing firm.
CPA is nice to have.
Experience working in a high-growth startup, preferably at a software company.
Job Location: San Francisco
This is an opportunity to play a key role in a fast-growing and high-scale startup company distributed across the US, Europe, and Israel. You'll be taking our product to the next level within a high-talent-density team and out-of-the-box thinking. Having raised $150 million in a Series D investment round in 2022; you'll be working with a team that is scaling globally, fast.
If this sounds like you, click apply below! We'd love to hear from you.