Freelance Art Director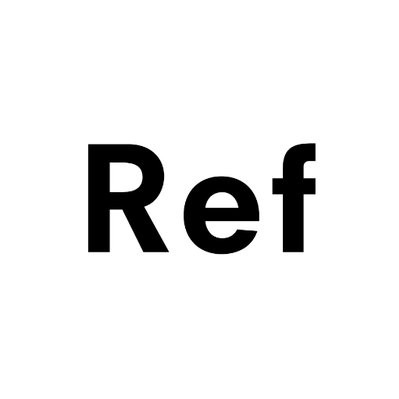 Reformation
Los Angeles, CA, USA
Posted on Thursday, March 2, 2023
Who We Are:
Founded in 2009, Reformation is a revolutionary lifestyle brand that proves fashion and sustainability can coexist. We combine stylish, vintage-inspired designs with sustainable practices, releasing limited-edition collections for individuals who want to look beautiful and live sustainably. Setting an example for the industry, Reformation remains at the forefront of innovation in sustainable fashion—running the first sustainable factory in Los Angeles, using deadstock and eco fabrics, tracking and sharing the environmental impact of every product, and investing in the people who make this revolution possible. The brand has also established itself as a pioneer in retail innovation, developing an in-store tech concept that brings the best of its online experience to its physical doors.
We are a future focused organization committed to the belief that the problems facing our planet and society can be solved through innovation, common sense and education. Being naked is the #1 most sustainable option. We're #2.
Here at Ref, we put people first. We know that you can't innovate and do cool stuff without having everyone on board. So we work to create a culture where everyone feels like they belong and where their voices are truly valued. We build an inclusive culture together and make a real impact along the way.
Freelance Art Director
Reformation has an exciting opportunity for a freelance Art Director to contribute to our in-house creative & eCommerce team. We're looking for someone with an exceptional eye and outstanding skills who will own the creative direction of our highly successful website. The ideal candidate will display a passion and commitment for creating the absolute best images every time for our website with an instinctive understanding on how to make every image effective and engaging on our site.
What You'll Do:
Assist the Creative Director for all functions around retail web imagery, including: art direction, image selects, creative concepting, collection concepting, market research, and on-set support.

Understand the creative and marketing objectives for product photography and web retail images and support the team to deliver against these objectives.

Maintain absolute accuracy and attention to detail throughout the creative and production process.

Elevate and evolve the site aesthetic while supporting the overall brand direction.

Participate in strategy meetings and partner with merchandising and creative teams to translate business strategy into creative concepts and compelling content.

Develop and maintain style guide reference tools for all functions of retail images, including poses, styling, cropping, retouching and image selects.

Approaches the selection of retail images as a craft, not a function.
What You'll Need:
A minimum of 5-6 years experience as an Art Director for a high volume eCommerce business.

BA in design, photography, visual arts, digital media or related field.

Computer literate (Daily usage of a MAC, Global Edit, Adobe Creative Suite, Google Workspace)

An elevated, fashion-oriented eye for photography, lighting, retouching and artistic vision.

Displays an understanding of the Reformation brand, our products, customer and sustainable mission.

Strong communication skills and time management skills; ability to juggle priorities and multiple projects across various time constraints and still meet deadlines.

Strategic thinker willing to push the envelope and bring fresh, innovative ideas to life.

Collaborative, inclusive and flexible team member.

Highly organized with extreme attention to detail.

Can-do positive attitude and a roll-up-your-sleeves approach; personable and flexible with demands and changes in business.
To Apply:
Please submit your resume and a short cover letter telling us about yourself and why you are a great fit for Reformation!
Reformation requires all employees to be fully vaccinated for COVID-19 prior to starting work. Reformation is an equal opportunity employer, and will consider requests for exemption from this policy as a reasonable accommodation where it can do so absent undue hardship, consistent with federal, state, and local law.
The Reformation is an Equal Opportunity/Affirmative Action employer. All qualified applicants will receive consideration for employment without regard to race, color, religion, gender, sexual orientation, national origin, disability, or protected veteran status
Some light reading - Vogue, Forbes, Eco-Age