Manager, Brand Creative Operations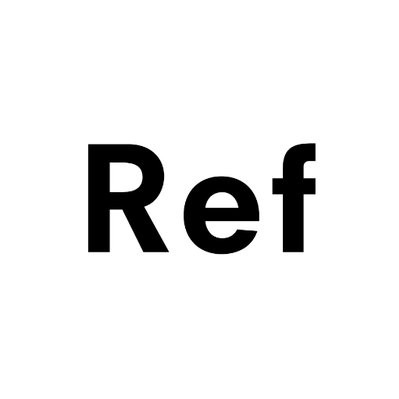 Reformation
Operations
Los Angeles, CA, USA
Posted on Thursday, March 30, 2023
Who We Are:
Founded in 2009, Reformation is a revolutionary lifestyle brand that proves fashion and sustainability can coexist. We combine stylish, vintage-inspired designs with sustainable practices, releasing limited-edition collections for individuals who want to look beautiful and live sustainably. Setting an example for the industry, Reformation remains at the forefront of innovation in sustainable fashion—running the first sustainable factory in Los Angeles, using deadstock and eco fabrics, tracking and sharing the environmental impact of every product, and investing in the people who make this revolution possible. The brand has also established itself as a pioneer in retail innovation, developing an in-store tech concept that brings the best of its online experience to its physical doors.
We are a future focused organization committed to the belief that the problems facing our planet and society can be solved through innovation, common sense and education. Being naked is the #1 most sustainable option. We're #2.
Here at Ref, we put people first. We know that you can't innovate and do cool stuff without having everyone on board. So we work to create a culture where everyone feels like they belong and where their voices are truly valued. We build an inclusive culture together and make a real impact along the way.
Manager, Brand Creative Operations
This position is responsible for managing all projects and work flow for the creative and marketing team at Reformation. This person will be the primary liaison and lead between the creative team and all external departments, including but not limited to Brand Marketing, Digital Marketing, E-commerce, Retail, Technology, Sustainability and Production.
This role is responsible for organizing the creative team's total workload, prioritizing workflow and delivering assets to internal and external functional partners on deadline and with as little friction as possible. They will be expected to build and put new project management processes in place to help the creative team and company operate more efficiently. They will also oversee 360 marketing projects and all associated deliverables and timelines.
What You'll Do:
Oversee all creative operations and prioritizing workload for the creative team inclusive of Graphic Designers, Copywriters and Creative Director's responsibilities

Lead the alignment of the strategy and approach for initiating, planning, executing, monitoring, controlling, and closing projects with key stakeholders

Collaborate with internal teams – Marketing, Retail, E-commerce, Merch, Sustainability etc. – to gather requirements, set expectations and deliver against deadlines

Create 360 strategic project plans around complex and large scale marketing initiatives to keep projects on track and the creative and marketing team to deadline

Build and put new project management systems in place to help the creative team and company at large operate more efficiently

Coordinate and facilitate project meetings including kick-off meetings, project team meetings, risk assessments, lessons learned, post launch reviews and additional meetings as required

Provide transparency and communication on project status to cross functional team members and the Leadership Team

Keep up to date with and propose new project management tools

Source new and own all existing vendor relationships. Negotiate pricing with vendors and source new materials for projects on a case-by-case basis

Proof-read and check quality of work on a project by project basis before disseminating to teams.
What You'll Need:
A passion for the Reformation brand and our sustainability mission.

A strong ability to manage and develop relationships internally and with external partners in order to oversee and execute projects effectively and to completion.

Experience with digital project management and communications tools and systems (e.g. Asana, Monday)

The ability to be focused on results, proactive and service oriented.

The ability to drive for results through effective leadership and coaching skills.

Have quick-sifting abilities to focus project team and stakeholders on the top priorities.

To be able to see the 30,000 foot view and to not be afraid to get into the weeds.

Ability to self-direct and manage ambiguity.

Detail-oriented and strong organizational skills to manage simultaneous projects against deadlines.

Previous fashion/retail experience and Project Management Certification a plus.

Minimum 5 years of experience (minimum 3 years project management experience).

Experience with Asana or other similar project management software platforms
Benefits & Perks:
Health, vision, and dental insurance for eligible employees

Paid vacation, sick, holidays & volunteer time-off for eligible employees

Mission based company + casual and entrepreneurial work environment

Clothing discount, dog-friendly office, company events + parties and much more

401K with company match
To Apply:
Please submit your resume and a short cover letter telling us about yourself and why you are a great fit for Reformation!
Reformation requires all employees to be fully vaccinated for COVID-19 prior to starting work. Reformation is an equal opportunity employer, and will consider requests for exemption from this policy as a reasonable accommodation where it can do so absent undue hardship, consistent with federal, state, and local law.
The Reformation is an Equal Opportunity/Affirmative Action employer. All qualified applicants will receive consideration for employment without regard to race, color, religion, gender, sexual orientation, national origin, disability, or protected veteran status