Senior Denim Designer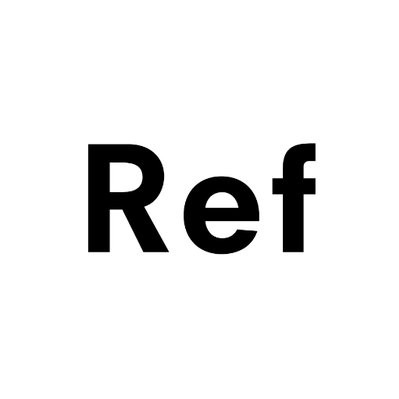 Reformation
Design
Culver City, CA, USA
Posted on Thursday, March 30, 2023
Who We Are:
Founded in 2009, Reformation is a revolutionary lifestyle brand that proves fashion and sustainability can coexist. We combine stylish, vintage-inspired designs with sustainable practices, releasing limited-edition collections for individuals who want to look beautiful and live sustainably. Setting an example for the industry, Reformation remains at the forefront of innovation in sustainable fashion—running the first sustainable factory in Los Angeles, using deadstock and eco fabrics, tracking and sharing the environmental impact of every product, and investing in the people who make this revolution possible. The brand has also established itself as a pioneer in retail innovation, developing an in-store tech concept that brings the best of its online experience to its physical doors.
We are a future focused organization committed to the belief that the problems facing our planet and society can be solved through innovation, common sense and education. Being naked is the #1 most sustainable option. We're #2.
Here at Ref, we put people first. We know that you can't innovate and do cool stuff without having everyone on board. So we work to create a culture where everyone feels like they belong and where their voices are truly valued. We build an inclusive culture together and make a real impact along the way.
Senior Denim Designer:
Reformation is a mission-based company that is fast-growing and is redefining fashion. We make killer clothes that don't kill the environment and want our garments' impact on the planet to be as low as possible. After all, there's nothing less sexy than leaving a big nasty mess.
Reformation has an exciting opportunity for a Senior Denim Designer to be part of our in-house design team. This individual will be responsible for managing denim design from start to finish, ie: trend analysis, concept design, sketching, wash development and fittings. This is an excellent opportunity to manage an exciting growth category of the business
What you'll do:
Evaluate overall marketplace trends and translate these ideas into designs for the Reformation customer. Ensure to always push the brand forward in the competitive landscape

Drive department design strategy through unprompted analysis, competitive insights, and cross-functional collaboration

Analyze current selling and consider when developing into future trends

Sketch all denim designs and present design pitch based on lineplan requests to the Merchandising team and Design leadership

Responsible for all facets of denim design - trend analysis, concept design, all sketching, design pass off completion and style entry in PLM system, wash development, and fittings

Design and develop product with a sustainable mindset without compromising product aesthetic or quality

Oversee wash development for all denim from a design standpoint. Partner with PD on execution

Oversee fittings from a design standpoint for all denim. Partner with tech design to establish base fits and specs for new styles

Partner with print designer on color direction for each season and oversee lap dips and color development for denim department

Partner with PD to oversee communication with Raw Materials team and drive innovation, design POV, and sustainability initiatives for new fabric sourcing

Drives and owns a strategic roadmap for the denim design department and manages shifting prioritization, resource needs, and executes on opportunities and manages risks in the business.

Sets long term strategic vision for the department, pushes the vision of the department forward, together with merchandising
What you'll need:
Bachelor's Degree in Fashion Design or related field preferred

5+ years of experience in design with denim design experience

Creative Suite knowledge, Adobe Illustrator, Photoshop, PowerPoint, PLM

Solid understanding of denim design process and wash development

Solid understanding of product construction (e.g., finishes, fabrics, hardware, stitches, washes, etc.)

Knowledge of fit model and standard measurements

Strong sense of organization and ability to meet deadline

Strong awareness of trends and ability to be highly creative

Ability to work under own initiative

Strong cross-functional communication skills and the ability to communicate confidently at all levels
Benefits & Perks:
Health, vision, and dental insurance for eligible employees

Paid vacation, sick, holidays & volunteer time-off for eligible employees

Mission based company + casual and entrepreneurial work environment

Clothing discount, dog-friendly office, company events + parties and much more

401K with company match
To apply for this position please submit your resume and cover letter along with the project below:
What are the 5 most important denim trends relevant to Reformation for Fall 2023?
What are 1-3 areas of opportunity for the Reformation denim business?
Reformation requires all employees to be fully vaccinated for COVID-19 prior to starting work. Reformation is an equal opportunity employer, and will consider requests for exemption from this policy as a reasonable accommodation where it can do so absent undue hardship, consistent with federal, state, and local law.
The Reformation is an Equal Opportunity/Affirmative Action employer. All qualified applicants will receive consideration for employment without regard to race, color, religion, gender, sexual orientation, national origin, disability, or protected veteran status