AP Clerk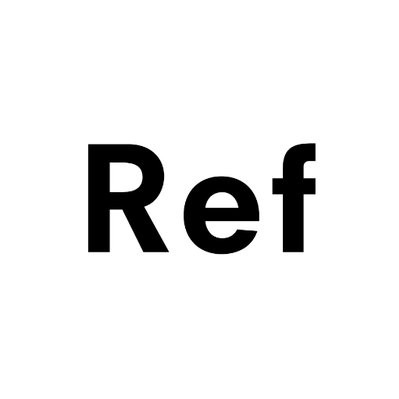 Reformation
Accounting & Finance
Posted on Saturday, April 29, 2023
Who We Are:
Founded in 2009, Reformation is a revolutionary lifestyle brand that proves fashion and sustainability can coexist. We combine stylish, vintage-inspired designs with sustainable practices, releasing limited-edition collections for individuals who want to look beautiful and live sustainably. Setting an example for the industry, Reformation remains at the forefront of innovation in sustainable fashion—running the first sustainable factory in Los Angeles, using deadstock and eco fabrics, tracking and sharing the environmental impact of every product, and investing in the people who make this revolution possible. The brand has also established itself as a pioneer in retail innovation, developing an in-store tech concept that brings the best of its online experience to its physical doors.
We are a future focused organization committed to the belief that the problems facing our planet and society can be solved through innovation, common sense and education. Being naked is the #1 most sustainable option. We're #2.
Here at Ref, we put people first. We know that you can't innovate and do cool stuff without having everyone on board. So we work to create a culture where everyone feels like they belong and where their voices are truly valued. We build an inclusive culture together and make a real impact along the way.
Hybrid Work Schedule: 3 days in office/week at our Vernon HQ
Accounts Payable Representative
The Accounts Payable Representative responsible for reviewing and processing invoices from vendors and suppliers. This involves verifying that the invoice is accurate and complies with company policies and procedures. AP must reconcile vendor statements with the company's records to ensure that all payments are up-to-date and accurate. Adhering to vendor inquiries and various company departments requests. Perform GL coding and obtain approvals from various departments. check request substantiating business transactions.AP clerks are responsible for preparing and issuing payments to vendors in a timely and accurate manner, which may include preparing checks or initiating electronic payments.
What You'll Do:
High Volume of invoice processing and vendor communication

Inventory Invoice Processing, 3-way matching and reconciliation

Expense Invoice Processing. Processing of company expenses and GL coding to multiple entities and business units

Check Runs assistance,

Travel expense reimbursements

Credit Card Reconciliation

Vendor Relations: Handling and following through on all vendor and customer inquiries (call, voice or e-mail messages)

Researching and reconciling vendor statements

Process store occupancy expense invoices and expenses for 20+ stores

Process sales tax filings for approximately 50 localities on a monthly basis
Who You Are:
Experience in AP with inventory 3-way matching experience strongly preferred

Accounting, Finance Degree or a related field preferred

Strong excel skills and computer savvy

Experience in NetSuite, or similar large ERP software, a big plus

Ability to work independently and meet deadlines

Excellent organizational skills required with the ability to multitask

Strong communication skills and ability to work well with cross-functional business partners
Benefits & Perks:
Health, vision, and dental insurance for eligible employees

Paid vacation, sick, holidays & volunteer time-off for eligible employees

Mission based company + casual and entrepreneurial work environment

Clothing discount, dog-friendly office, company events + parties and much more

401K with company match
The Reformation is an Equal Opportunity/Affirmative Action employer. All qualified applicants will receive consideration for employment without regard to race, color, religion, gender, sexual orientation, national origin, disability, or protected veteran status