Procurement Operations Partner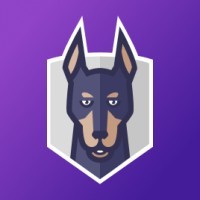 Snyk
Operations
Cluj-Napoca, Romania
Posted on Thursday, August 10, 2023
Every day, the world gets more digital thanks to tens of millions of developers building the future faster than ever. But with exponential growth comes exponential risk, as outnumbered security teams struggle to secure mountains of code. This is where Snyk (pronounced "sneak") comes in. Snyk is a developer security platform that makes it easy for development teams to find, prioritize, and fix security vulnerabilities in code, dependencies, containers, and cloud infrastructure — and do it all right from the start. Snyk is on a mission to make the world a more secure place by empowering developers to develop fast and stay secure.
---
Overview
Snyk Procurement is currently undergoing an exciting transformation to support the company's continued hypergrowth and vision. This presents an excellent opportunity to join the team during this dynamic period. We are evolving and building the procurement discipline by leveraging existing best practices and implementing new, best-in-class procurement, sourcing, and spend management solutions, including our Procure to Pay platform (iValua).
The Procurement Operations Partner will manage requisitions, orders, contracts, and suppliers, generating purchase orders and reports. As we progress and enhance iValua's functionality, the analyst will play a key and expanded role, becoming an integral part of the end-to-end sourcing-to-pay process.
You'll spend your time:
Supporting the current procurement process by ensuring timely assignment and actioning of Purchase Requisitions within iValua.
Assisting in setting, updating, and maintaining the preferred supplier list in the iValua supplier portal.
Facilitating electronic signatures using DocuSign, capturing executed agreements in the iValua contract module, and managing the renewal pipeline.
Creating and sending purchase orders, and, where applicable, virtual credit cards.
Aiding Accounts Payable in resolving reconciliation queries.
Escalating more complex agreements and requisitions to procurement business partners.
Creating views and generating reports, conducting routine and as-needed compliance monitoring of contracts to track pricing, delivery, and other KPIs outlined in the contracts.
Executing contract and PO lifecycle management activities, such as reporting on expiring or aged POs and contracts, and administering, cleaning up, and closing out contracts/POs.
Supporting the supplier registration process and enablement
Coordinating with suppliers and business partners to resolve routine issues like past-due invoices, match exceptions, discrepancies with PO price/invoice disputes, and updating/incrementing POs.
You should apply if you:
3+ years of experience in procurement/buying roles.
Positive customer-centric attitude with a natural sense of urgency and adaptability in ever-changing circumstances.
Ability to effectively, efficiently, and accurately complete routine procurement transactions from requisition to purchase order close in a fast-paced environment.
Solid understanding of the procure-to-pay process, procurement-related policies, procedures, processes, compliance, and risks, and the ability to apply that understanding to daily work.
Proficiency in creating and manipulating basic spreadsheets and documenting desktop procedures. Basic Word document skills.
Excellent interpersonal and organizational skills with strong attention to detail.
Ability to work in diverse, cross-functional teams with limited guidance, actively seeking differing opinions to understand complex issues and maintain trust.
Demonstrated solid judgment, ability to learn quickly, and adapt to changing circumstances.
Strong analytical and problem-solving skills, with a willingness and capability to take ownership of issues until resolution.
Strong attention to detail, demonstrated integrity and professionalism.
Ability to multitask and prioritize diverse tasks effectively.
We'd especially love to hear from you if you:
Familiarity with procurement-related software is highly desirable.
Negotiation and sourcing experience highly desirable
#LI-CM1
We care deeply about the warm, inclusive environment we've created and we value diversity – we welcome applications from those typically underrepresented in tech. If you like the sound of this role but are not totally sure whether you're the right person, do apply anyway!
About Snyk
Snyk is committed to creating an inclusive and engaging environment where our employees can thrive as we rally behind our common mission to make the digital world a safer place. From Snyk employee resource groups, to global benefits that help our employees prioritize their health, wellness, financial security, and a work/life blend, we aim to support our employees along their entire journeys here at Snyk.
Benefits & Programs
Prioritize health, wellness, financial security, and life balance with programs tailored to your location and role.
Flexible working hours, work-from home allowances, in-office perks, and time off for learning and self development
Generous vacation and wellness time off, country-specific holidays, and 100% paid parental leave for all caregivers
Health benefits, employee assistance plans, and annual wellness allowance
Country-specific life insurance, disability benefits, and retirement/pension programs, plus mobile phone and education allowances