Staff Product Manager (Platform)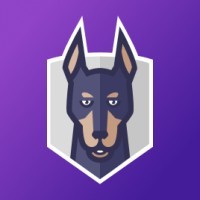 Snyk
Product
Ottawa, ON, Canada
Posted on Tuesday, September 12, 2023
Every day, the world gets more digital thanks to tens of millions of developers building the future faster than ever. But with exponential growth comes exponential risk, as outnumbered security teams struggle to secure mountains of code. This is where Snyk (pronounced "sneak") comes in. Snyk is a developer security platform that makes it easy for development teams to find, prioritize, and fix security vulnerabilities in code, dependencies, containers, and cloud infrastructure — and do it all right from the start. Snyk is on a mission to make the world a more secure place by empowering developers to develop fast and stay secure.
---
We're looking for an experienced Staff Product Manager to shape the way developer-first security products, features and integrations are built by Snyk and our community of customers, partners and developers.
This role sits at the heart of our Platform in our Foundation group, where we are continuously enhancing both access to our platform and the security practices on which this access is based. We're passionate about platform extensibility, access control and SSO, and working with our largest enterprise customers to ensure that Snyk can fit effortlessly with their existing user privileges.
You will own the strategy, roadmap and execution of key product initiatives and associated outcomes in the Platform Foundation team helping us achieve our vision of becoming the industry standard developer security platform.
You'll Spend Your Time:
Collaboratively crafting and communicating a roadmap for the teams in Platform Foundation that you work with
Balancing our strategic progress and the reactive needs of customers, helping them with their short-term challenges whilst ensuring we continue to progress on our longer term goals
Executing the roadmap in a highly collaborative, fast-paced and autonomous environment with a diverse group of engineers, designers and product analysts
Raising the bar on our product's security model, at the heart of the developer security space
Working closely with our largest customers and your engineering counterparts
Researching, analyzing and understanding the market and the competitive and partnership landscapes
Defining product metrics to measure success and make data-driven product decisions
Mentoring other product managers in the organization and up-leveling the product management craft at Snyk
Communicating your teams' work internally and externally, including to executive leadership
Working collaboratively, communicate proactively, take a team-first mind-set, and skillfully give and receive difficult feedback when necessary
What You'll Need:
Experience working in an end user facing product management role, some or all of which is in B2B SaaS companies
Proven track record of successfully launching complex products from ideation to scaling the products, working closely with engineering and design teams
Experience working with products in the identity management and access control domain
Demonstrated decision making in an ambiguous environment evaluating cost, value, risk, and opportunity
Persuasive communication skills to successfully drive alignment across different functions, teams and senior leadership
Proven strong quantitative and qualitative research and analytical skills
Experience working in a fast-paced, empowered, distributed environment that respects the team, our customers, and our partners
Comfort in a distributed work environment collaborating across time zones and cultures, and working in a technical space
We'd be Lucky if You:
Have a passion for Snyk and the problems we want to solve in developer security
Experience as a product manager working on technical products, especially APIs and developer platforms

#LI-JW1
We care deeply about the warm, inclusive environment we've created and we value diversity – we welcome applications from those typically underrepresented in tech. If you like the sound of this role but are not totally sure whether you're the right person, do apply anyway!
About Snyk
Snyk is committed to creating an inclusive and engaging environment where our employees can thrive as we rally behind our common mission to make the digital world a safer place. From Snyk employee resource groups, to global benefits that help our employees prioritize their health, wellness, financial security, and a work/life blend, we aim to support our employees along their entire journeys here at Snyk.
Benefits & Programs
Prioritize health, wellness, financial security, and life balance with programs tailored to your location and role.
Flexible working hours, work-from home allowances, in-office perks, and time off for learning and self development
Generous vacation and wellness time off, country-specific holidays, and 100% paid parental leave for all caregivers
Health benefits, employee assistance plans, and annual wellness allowance
Country-specific life insurance, disability benefits, and retirement/pension programs, plus mobile phone and education allowances