Software Engineer - Security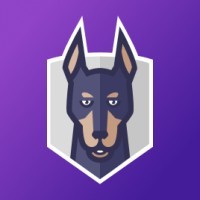 Snyk
Software Engineering
Remote
Posted on Thursday, September 14, 2023
Every day, the world gets more digital thanks to tens of millions of developers building the future faster than ever. But with exponential growth comes exponential risk, as outnumbered security teams struggle to secure mountains of code. This is where Snyk (pronounced "sneak") comes in. Snyk is a developer security platform that makes it easy for development teams to find, prioritize, and fix security vulnerabilities in code, dependencies, containers, and cloud infrastructure — and do it all right from the start. Snyk is on a mission to make the world a more secure place by empowering developers to develop fast and stay secure.
Our Opportunity
We're looking for a collaborative, experienced software engineer to join our security team to enable our users to make conscious and informed decisions about the vulnerabilities in their code. The team works within the security RnD group, which works to research vulnerabilities, add them to the database with pipelines and tooling specially built for their needs, and curate proprietary data for the vulnerabilities in our database.
You'll Spend Your Time:
collaborating with teams across the whole engineering org to integrate security knowledge into our products across the board
Working across the stack and entire development life cycle to build, test, deploy and support high quality, reliable, fast services for our customers
talking to our customers, collaborating with your team to build a product they truly love
enabling users to better prioritize and remediate the vulnerabilities in their code
continuously delivering small, high quality changes to production, at a sustainable pace
growing the other engineers in your team through feedback, mentoring, advice
evolving our technology and architecture to meet the challenges ahead
Participating in our on-call rotation (compensated)
What You'll Need:
are a capable coder, and are experienced working with TypeScript/JavaScript, Node.js

are familiar with distributed/data intensive systems architectural challenges
believe that understanding a task is 80% of the success of a project

prioritize collaboration, pair programming, and code review

work sustainably, quickly and iteratively—through high quality code and continuous delivery

are comfortable working across the stack as part of a cross-functional team

like to start new things, see them through to production, and learn from your mistakes

understand the importance of testing and code quality

Appreciate being part of a diverse team
We'd be Lucky if You:
love working in a fast-paced start-up environment that respects its engineers and customers
have worked in front-end frameworks (vue, react, etc), and love to craft beautiful websites that help to engage users and convert them into loyal customers
have experience developing in Python/Golang/Java etc. (backend)
have experience with Kubernetes or another container-based operational environment
have experience leading and designing projects
are excited by Snyk's mission, open-source, or developer tools
We care deeply about the warm, inclusive environment we've created and we value diversity – we welcome applications from those typically underrepresented in tech. If you like the sound of this role but are not totally sure whether you're the right person, do apply anyway!
About Snyk
Snyk is committed to creating an inclusive and engaging environment where our employees can thrive as we rally behind our common mission to make the digital world a safer place. From Snyk employee resource groups, to global benefits that help our employees prioritize their health, wellness, financial security, and a work/life blend, we aim to support our employees along their entire journeys here at Snyk.
Benefits & Programs
Prioritize health, wellness, financial security, and life balance with programs tailored to your location and role.
Flexible working hours, work-from home allowances, in-office perks, and time off for learning and self development
Generous vacation and wellness time off, country-specific holidays, and 100% paid parental leave for all caregivers
Health benefits, employee assistance plans, and annual wellness allowance
Country-specific life insurance, disability benefits, and retirement/pension programs, plus mobile phone and education allowances