Director, Head of Equity Programs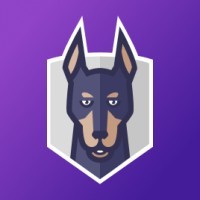 Snyk
Boston, MA, USA
Posted on Tuesday, October 10, 2023
Every day, the world gets more digital thanks to tens of millions of developers building the future faster than ever. But with exponential growth comes exponential risk, as outnumbered security teams struggle to secure mountains of code. This is where Snyk (pronounced "sneak") comes in. Snyk is a developer security platform that makes it easy for development teams to find, prioritize, and fix security vulnerabilities in code, dependencies, containers, and cloud infrastructure — and do it all right from the start. Snyk is on a mission to make the world a more secure place by empowering developers to develop fast and stay secure.
Location: Boston, Office flex
The Opportunity:
We're looking for a Shareholder Services Director to help manage, develop, and scale our equity compensation programs and platforms at Snyk. In this role, you'll be responsible for owning the administration of our current and future equity programs. This role will also assist with corporate paralegal tasks as needed. A successful candidate should be comfortable with a fast-paced, dynamic, and ambiguous environment, be able to effectively manage multiple competing priorities with significant autonomy, and demonstrate high-quality judgment. If you are a quick learner who can think strategically while staying organized, paying attention to details and diving deep when needed, then this opportunity is for you.
In This Role, You Will:
Administer Snyk's global equity compensation programs, including processing all awards/grants, exercises, cancellations and releases in the US and in foreign jurisdictions.
Perform research and analysis on best practices for equity compensation programs and processes. Advise and assist company and cross-functional partners on program design, implementation, and modifications to enable scaling and to support employee attraction and retention.
Implement a stock plan recordkeeping software system.
Ensure accuracy of equity data; provide reports to accounting, finance, legal, and people departments; assist with record reconciliation and audits.
Drive system automation between our stock plan recordkeeping software system, HRIS, and payroll systems.
Manage relationships with equity program vendors.
Support the development and implementation of a leading-edge ESPP program.
Develop and deliver world-class employee education programs for new and continuing employees with a focus on equity compensation and ESPP process and mechanics.
Collaborate with legal, finance, and people organizations to ensure strong internal controls and SOX-compliance relating to equity programs.
Coordinate closely with the payroll team to ensure proper withholding and reporting of tax associated with equity grants, exercises, and releases.
Provide a high level of customer service in responding to inquiries from current and former employees, manage equity inbox and, develop proper documentation to enable employee self-service.
Collaborate cross-functionally to ensure legal and regulatory compliance in non-U.S. countries as applicable.
Prepare and timely file Section 16 reports (Forms 3, 4, 5) with the SEC; support preparation of other SEC filings, proxy statements, and 10b5-1 trading plans. Coordinate with brokers on 10b5-1 plans.
Support the Associate General Counsel and legal team with legal entity management (including international subsidiaries) and other corporate paralegal tasks as needed.
Maintain current knowledge of global rules and regulations governing equity compensation plans and ESPPs (ex. IRS, SEC, local securities and tax regulations). Analyze effect of ongoing regulation changes, policy changes, and prevailing practices among similar organizations on stock plans.
Prior legal entity management experience in a global company supporting international subsidiaries
We'd love to hear from you if:
You have 7+ years of experience in stock plan administration, preferably with recent IPO companies.
You have an understanding of US GAAP accounting and SEC regulations related to equity/stock administration.
You operate like an owner. You are self-motivated, reliable, flexible, and can drive progress under tight deadlines.
You have experience with system implementations and integrations.
You have exceptional analytical and conceptual thinking skills.
You have a strong track record of achieving results.
You have a strong tendency toward cross-functional relationship building and a bias toward action.
You can distill complex concepts into simple, easy to understand communications.
You're comfortable interacting with colleagues at all levels and communicating effectively and efficiently.
You have a strong disposition toward empathy and create an environment where all participants feel supported.
Advanced Excel skills and CEP certification is preferred, along with knowledge of Workday and Carta, as well as either Fidelity, Morgan Stanley, Etrade, or Shareworks
Snyk's Legal Team prides itself on the trust it has built across the business through consistently providing practical and sound legal advice. Your unique skill set and experience are critical to helping support our thriving and growing business and reinforce the trust and partnership we have cultivated with teams across the company.


#LI-CH2 #LI-HYBRID
We care deeply about the warm, inclusive environment we've created and we value diversity – we welcome applications from those typically underrepresented in tech. If you like the sound of this role but are not totally sure whether you're the right person, do apply anyway!
About Snyk
Snyk is committed to creating an inclusive and engaging environment where our employees can thrive as we rally behind our common mission to make the digital world a safer place. From Snyk employee resource groups, to global benefits that help our employees prioritize their health, wellness, financial security, and a work/life blend, we aim to support our employees along their entire journeys here at Snyk.
Benefits & Programs
Prioritize health, wellness, financial security, and life balance with programs tailored to your location and role.
Flexible working hours, work-from home allowances, in-office perks, and time off for learning and self development
Generous vacation and wellness time off, country-specific holidays, and 100% paid parental leave for all caregivers
Health benefits, employee assistance plans, and annual wellness allowance
Country-specific life insurance, disability benefits, and retirement/pension programs, plus mobile phone and education allowances