Global Planning & Analysis Co-op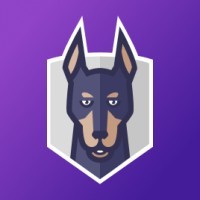 Snyk
Boston, MA, USA
Posted on Saturday, October 14, 2023
Every day, the world gets more digital thanks to tens of millions of developers building the future faster than ever. But with exponential growth comes exponential risk, as outnumbered security teams struggle to secure mountains of code. This is where Snyk (pronounced "sneak") comes in. Snyk is a developer security platform that makes it easy for development teams to find, prioritize, and fix security vulnerabilities in code, dependencies, containers, and cloud infrastructure — and do it all right from the start. Snyk is on a mission to make the world a more secure place by empowering developers to develop fast and stay secure.
The Strategy & Operations department at Snyk focuses on driving Snyk's growth through rapid, effective, and scalable decision-making. Within Strategy & Operations, the Global Planning & Analysis team supports our global strategic priorities and initiatives, and annual planning process.
As a Global Planning & Analysis Co-op, you would support the team's initiatives through quarterly reporting, creating slide decks for our Senior Leadership and Executive team, and creating pipeline models and completing ad hoc analysis using Google Sheets and Microsoft Excel.
You'll spend your time:
Building simple, flexible, and transferable business planning models that assist in the Annual Planning process
Analyzing and interpreting data, and generating impactful business insights by leveraging reporting tools like Salesforce and Looker
Creating cross-functional project plans for major deliverables, inclusive of workstream deliverables, roles & responsibilities, and dependencies
Communicating effectively through impactful slide design and by presenting your work to relevant stakeholders
What You'll Need:
Are currently enrolled at Northeastern University with a graduation date of 2025 or 2026
Current and future work authorization in the United States
Advanced proficiency in Google Sheets & Microsoft Excel
Previous experience creating engaging and effective presentations using Google Slides or Microsoft Powerpoint
Self-starter mentality with the ability to work independently
To embody our Snyk company values - Care Deeply, One Team, Ship It, Learn Always, and Think Bigger
We care deeply about the warm, inclusive environment we've created and we value diversity – we welcome applications from those typically underrepresented in tech. If you like the sound of this role but are not totally sure whether you're the right person, do apply anyway!
About Snyk
Snyk is committed to creating an inclusive and engaging environment where our employees can thrive as we rally behind our common mission to make the digital world a safer place. From Snyk employee resource groups, to global benefits that help our employees prioritize their health, wellness, financial security, and a work/life blend, we aim to support our employees along their entire journeys here at Snyk.
Benefits & Programs
Prioritize health, wellness, financial security, and life balance with programs tailored to your location and role.
Flexible working hours, work-from home allowances, in-office perks, and time off for learning and self development
Generous vacation and wellness time off, country-specific holidays, and 100% paid parental leave for all caregivers
Health benefits, employee assistance plans, and annual wellness allowance
Country-specific life insurance, disability benefits, and retirement/pension programs, plus mobile phone and education allowances